AiBoo eyebrows embroidery spray – by Aiboooo.com
On our face, the eyebrows not only play a major role in protection of our eyes but also have a high aesthetic value and helps sharpen the facial appearance. However, not everyone is fortunate to own a beautiful eyebrow. Therefore, the aesthetic method of spraying embroidery eyebrows was born to help women to have desired eyebrows. The following article will help you know what is eyebrow embroidery spray?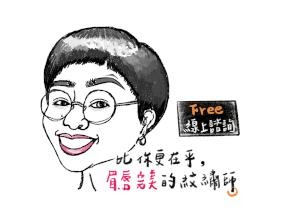 What is eyebrow embroidery spray?
According to some cosmetic experts: "Eyebrow embroidery is a method to create sharp, thin, soft, lifelike eyebrows to bring a beautiful dream-like eyebrow". According to experts, the advantage of the eyebrow embroidery method is the ability to help overcome genetic traits that often have accents such as very light eyebrows, pale lips, dark circles, light and thin eyelashes, but these are the big face defects that make the face look pale, less fresh, lively, even not impress the opposite person.
In fact, for women with thin and unclear eyebrows, instead of spending hours for painting to create satisfactory eyebrows, eyebrow embroidery spray is the perfect choice and the most modern method to meet the beauty needs of women.
It is because of this miracle that many people should come to spray eyebrows and learn about its benefits.
What is eyebrow embroidery spray? What is its nature? Nowadays, based on the development of science and technology, it is understandable that the method of eyebrow embroidery is to apply a quantity of colorant to the skin (under the epidermis rather than deep into the dermis of the skin). The substance will be drawn evenly like a fence, interspersed with natural eyebrows, depending on the person to choose the colors to suit the face, skin and hair.
The steps of Eyebrow embroidery method
Before performing eyebrow embroidery, customers will be consulted and advised by experts about the shape and color of eyebrows that best suits their face. After selecting a satisfactory model, the doctors will begin the process of spraying embroidery eyebrows for guests.
The first step is to sketch, shape the eyebrows to embroider, then choose a color compatible with skin pigmentation, hair color, light weight of the eyebrows. Conduct antiseptic and anesthetize the contour of the eyebrow. Use a pencil to shape your eyebrows. After shaping, apply anesthetic and use needles to contour. When the edges are gone, wipe dry with a damp cotton ball, add anesthetic and gently remove eyebrows.
In the process of spraying embroidery eyebrow, the needle points lightly press about 0.2 – 0.3 mm into the skin so almost customers will not feel pain, no bleeding and no swelling.
Eyebrow embroidery is a method of beauty that many women choose, however, learning carefully to know the most prestigious beauty address.
If you need an eyebrow tattoo, please come to AiBoo that is a reputable aesthetic address. There are eyebrow tattoo services for both men and women at AiBoo.
Facebook: https://www.facebook.com/aiboobeauty/
About.me: https://about.me/aiboobeauty
Google Site: https://sites.google.com/view/aiboobeauty
Media Contact
Company Name: AiBoo
Contact Person: Media Relations
Email: Send Email
Phone: 0933713791
Address:No. 270, Yude 3rd St., North Dist.
City: Tainan City
Country: Taiwan
Website: https://aiboooo.com