Backyard Barbecue To Get Better With Barbechef's Infrared Indoor Grill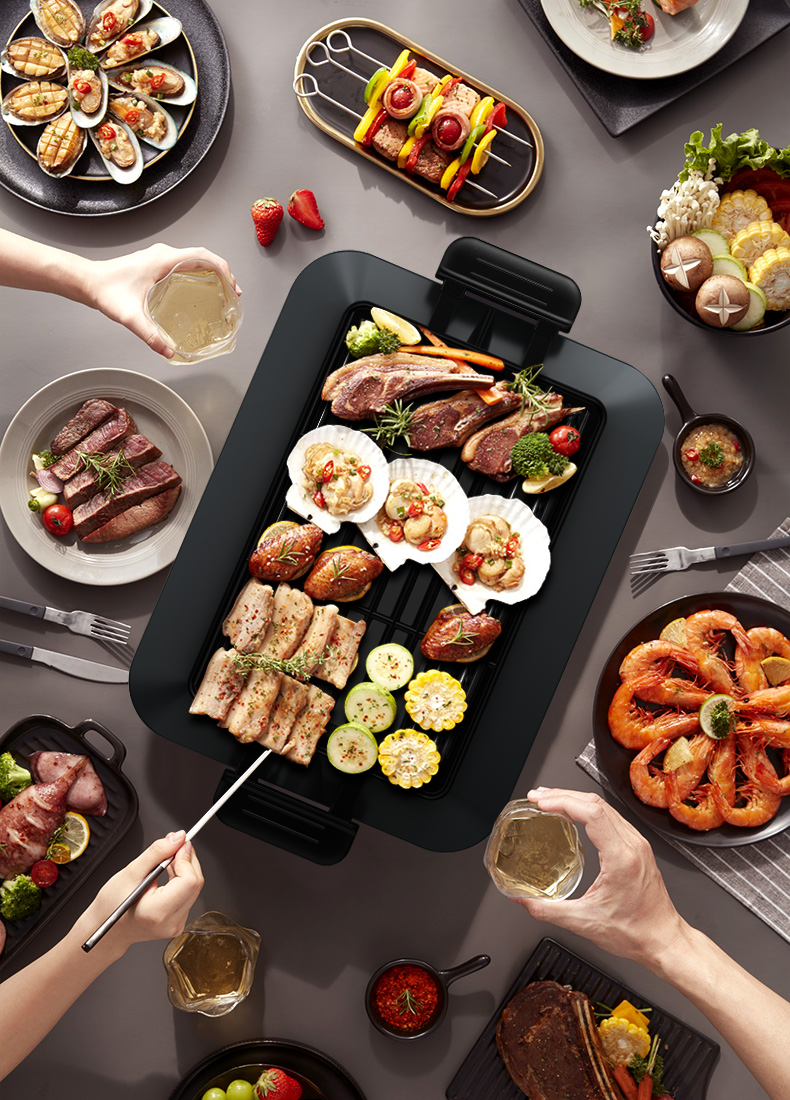 Smokeless grill made with infrared technology and usable indoors
Barbechef is giving backyard barbecue a facelift with its infrared indoor grill. Made with infrared technology, the indoor grill produces zero smoke. The grill produces a BBQ taste, a char-grilled flavour and the art-like grill marks on veggies, ribs, steaks and chicken.
With the infrared indoor grill, there is no cause to worry about the outside weather and temperature. The grill is designed to cook smokeless and healthy grill all year round even when it rains or when the Sun is just above your head. Worthy of mention is the heat technology of this grill. It allows heat to spread evenly on the grill top hence, the food cooks up with no spot remaining soggy or undercooked. The portable grill is equipped with spit, tray, forks and rotatable rack, therefore, it creates a chance for a cook to diversify — a cook can grill, rotisserie and skewer at will.
One of the prominent features of the Infrared indoor grill is its touch-sensitive digital control panel. It allows the grill's temperature to be controlled closely with at 5°F increase per level, a difficult feat in charcoal grills. Users can also take advantage of its six modes of use with each mode set to accomplish a certain type of cooking such as chicken, beef, defrost, etc. The grill's system will automatically set the time and temperature once a mode is chosen.
The smart cook system is designed with nonstick, scratch resistant racks that are easy to clean. Consequently, a clean, energy efficient and neat meal preparation experience can be achieved. The infrared indoor grill supports healthy living.
For more information about Barbechef's infrared indoor grill, visit — https://www.kickstarter.com/projects/106218528/barbechef-grill-grill-indoors-with-smart-cook-system-smoke?ref=73wp4q&token=92b1df8a.
Media Contact
Company Name: Barbechef Team
Contact Person: Irene
Email: Send Email
Country: United States
Website: https://www.kickstarter.com/projects/106218528/barbechef-grill-grill-indoors-with-smart-cook-system-smoke?ref=73wp4q&token=92b1df8a