Christian Writer and Blogger Authors Bite-size Devotions for Busy Christians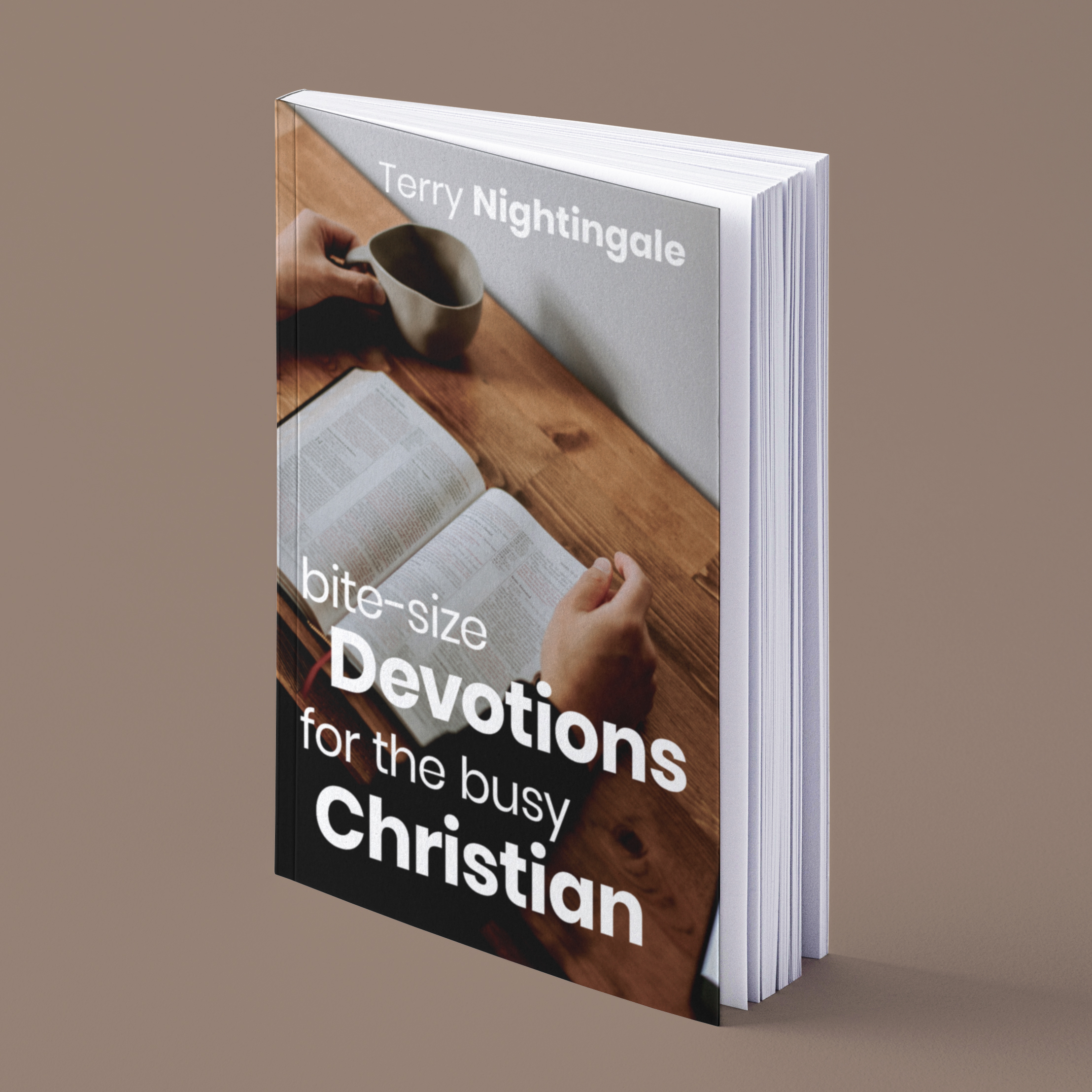 Kharis Publishing today announces the release of "Bite-size Devotions for the Busy Christian" (ISBN: 978-1637460757) by Terry Nightingale. The message of the Gospel and encouragement for the Christian believer make these devotionals something to cheer the heart and feed the soul, especially for busy professionals and executives.
CHICAGO, Ill. – There are eighty (80) devotionals contained in this edition. Each devotional was intentionally limited to just about five hundred (500) words to six hundred (600) words since it was written with busy Christian in mind. Yet, each of these devotionals contains enough spiritual "meat" to encourage, teach and inspire God's people.
Video Link: https://www.youtube.com/embed/h0K0iQ3v00c
For must busy Christians, each of these devotionals could be completed in under Four (4) minutes. There is even an accompanying prayer for each devotional. Each devotion is based on at lead one verse of Scripture or a Bible story. The text of the bible is the main focus accompanied by stories, illustrations, thoughts, or questions. The aim of this is to encourage, 'buildup' but also challenge the reader to a deeper walk with God and obedience to His Word.
According to Tracy Crump, co-director of Write Life Workshops and author of Health, Healing, and Wholeness, "With intensity and urgency, Terry Nightingale draws from both Old and New Testament Scriptures to lead readers into a closer relationship with Christ in Bite-Size Devotions for the Busy Christian."
Bite-size Devotions for the Busy Christian is published by Kharis Publishing and is now available wherever books are sold, including Amazon: https://www.amazon.com/dp/1637460759/ Retailers and other agencies may order copies from Ingram Content Group or through the publisher (ISBN: 978-1637460757): https://www.kharispublishing.com/terry-nightingale
Terry is a pastor serving in the southern suburbs of Perth, Western Australia, having worked in education both in the UK and Australia. Terry has been involved in Christian ministry in many ways over the years from teaching to evangelism and from music ministry to pastoral care. Terry and Sue moved to Australia in 2003 from the UK. Today they have two grown children both married, and four grandchildren. Terry started writing in 2003 when he had an idea for a Christian novel with an adventure involving time travel. He self-published and sold a few hundred copies to friends and family. While studying for a Masters degree at Bible College, his passion for writing was re-ignited.
In January 2021, Terry published 'Looking Back to Move Forward: embracing setbacks for greater fruitfulness' with Kharis Publishing, a Christian non-fiction book designed to encourage those facing disappointment or failure. Terry writes a popular weekly blog at terrynightingale.com called '4-minute devotions', short Bible-centered messages for the busy Christian on the go. At the time of writing, he has over 1700 subscribers.
About Kharis Publishing:
Kharis Publishing, an imprint of Kharis Media LLC, is an independent book publisher focused on inspirational and faith-based books. Kharis' dual mission is to give voice to underrepresented writers and equip orphans in developing countries with literacy tools. That is why, for each book sold, the publisher channels some of the proceeds into providing books and computers for orphanages in developing countries, so these kids may learn to read, dream, and grow. For a limited time, Kharis Publishing is accepting unsolicited queries from qualified Christian professionals, pastors, and ministers.
Learn more at: https://www.kharispublishing.com/
Media Contact
Company Name: Kharis Publishing
Contact Person: Rufus Philip
Email: Send Email
Phone: 630-423-6309
City: Chicago
State: Illinois
Country: United States
Website: https://www.kharispublishing.com