An Enthralling Tale Worth A Read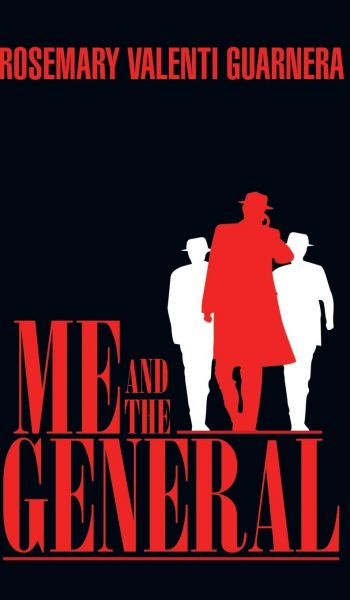 Me and the General is the gripping biography of Ralph Ligouri that takes the reader through his life's journey – relating also to his fate intertwined with that of the "Boss of all Bosses", Charles "Lucky" Luciano – and a future presidential candidate, Thomas E. Dewey.
"A man's name is his heritage, and it is his inalienable right to defend it against those who malign, vilify, or defame it." – Rosemary Valenti Guarnera
Me and the General uncovers a piece of American history that has never been touched before. It takes the reader on an emotional journey through the eyes of Ralph Liguori who suffered for his loyalty and friendship with the infamous: Charles "Lucky" Luciano. The book also sheds light on a very important phase of an ambitious prosecutor and future presidential candidate, Thomas E. Dewey's life.
The story revolves around Ralph Liguori coming of age in the bustling city of New York during the Roaring Twenties and Great Depression — enter Prohibition. Hailing from Italy and born into a prosperous family — his life changed after his father's death. He was compelled, at an early age to handle the family's butcher trade. Not sufficient, he dabbled in bootlegging which led him into the rackets.
Ralph's good looks and personality captivated many from the start — including celebrities of the era. These traits led him to be known in the close circles of leading Gangsters of the time — including the self-built, Charles "Lucky" Luciano.
As fate would have it, his friendship with Luciano turned out to be the biggest mistake of his life – for which he paid a tremendous price. As Luciano climbed the ladder of the underworld, a young, ambitious lawyer, Thomas E. Dewey, was climbing his own in the political world.
Dewey needed something big to forward his political career, and what could be better than bringing down the most nefarious gangster of the times. He had set his eyes on Luciano, and with his talents as a prosecutor, proved Luciano's involvement in the famous 1936 NY Prostitution trial. This was the biggest frameup of the time that changed Ralph's life forever.
Ralph was a close and dedicated friend of "Lucky". (Though he never was a part of his group) — and naturally would never rat on him. This loyalty, however, cost him his freedom as Luciano was proven guilty by Dewey's tactics, dragging Ralph into the situation. Clever Dewey brought up as many witnesses as he could — prostitutes, madams, shady operators — and finally succeeded in proving Luciano the kingpin of the prostitution racket.
Ralph was given 7.5 – 15 years as a result of the trial — while Luciano was given 30 to 50 years a lifetime. They were sent to Dennamora Prison (called Siberia) here we have unusual happenings, if not depressing, and, as usual, with Luciano as the lead. They were released under strange circumstances — only to be sent to Italy in exile for the rest of their lives.
In exile, Luciano was constantly contacted to tell his life story but refused repeatedly. Until in the early '60s, he finally agreed—and spoke to Ralph to be ready for they were to do it together. Unfortunately, on the day he was to meet his collaborator, Luciano died of a heart attack at the airport in 1962. Ralph was heartbroken at Lucky's death — now was not the time for storytelling.
Ten years later, the same person who had hoped to work with Luciano, contacted Ralph to convince him to tell their tales. Arrangements were made, but as fate would have it, he died upon arrival in Italy in 1973.
Ralph felt alone and desperate. He spoke to his close friend, Rosemary, who was the only one he trusted to tell it as it was. She was a budding author, and it was a big order—but understanding Ralph's dilemma, she couldn't say no. It was two years of tape-recording Ralph's narration, followed by several years of research to corroborate information and facts. Sadly, Ralph died before the book was completed in 1981. "During his last dying moments, he whispered, "Rosemary, the BOOK", — and she promised!
Me and The General earned the National Association of Book Entrepreneurs (NABE) Pinnacle Achievement Award in the category of Crime in 2017 and as of late a 5-star rating, followed by Clarion, Kirkus and BlueInk reviews. It was published by IngramSpark on October 19, 2020, in softcover (ISBN 978-1-7355746-1-5) and hardcover (ISBN 978-1-7355746-0-8). The book is now available online on Amazon, Barnes & Noble, and Booksellers worldwide.
About the Author
Rosemary Valenti Guarnera was born in Cleveland, Ohio. Her career began at the ABC affiliate, WEWS-TV Channel 5 – where she was chosen "Woman of the Year". After almost 10 years she left for Rome, Italy to pursue other challenges. She began at the Institute of American Poultry, attached to the American Embassy – became co-owner of the European Coach & Travel Co. (met Ralph Liguori), followed by FAO (Food and Agriculture Organization of the UN), World Bank, and lastly Rockwell International. She married Italian Captain Eugenio Guarnera (deceased) and divides her life between Italy and the US.
For more information, please visit https://www.meandthegeneral.com.
Media Contact
Company Name: Me and the General
Contact Person: Rosemary Valenti Guarnera
Email: Send Email
Country: United States
Website: https://meandthegeneral.com/