Sean The Shaman debuts new single "Love Is Free" at Seattle Kraken opening night watch party, ft. (King Youngblood, Munch Ink, and Scarlet Parke) brought to you by world famous restaurant & venue.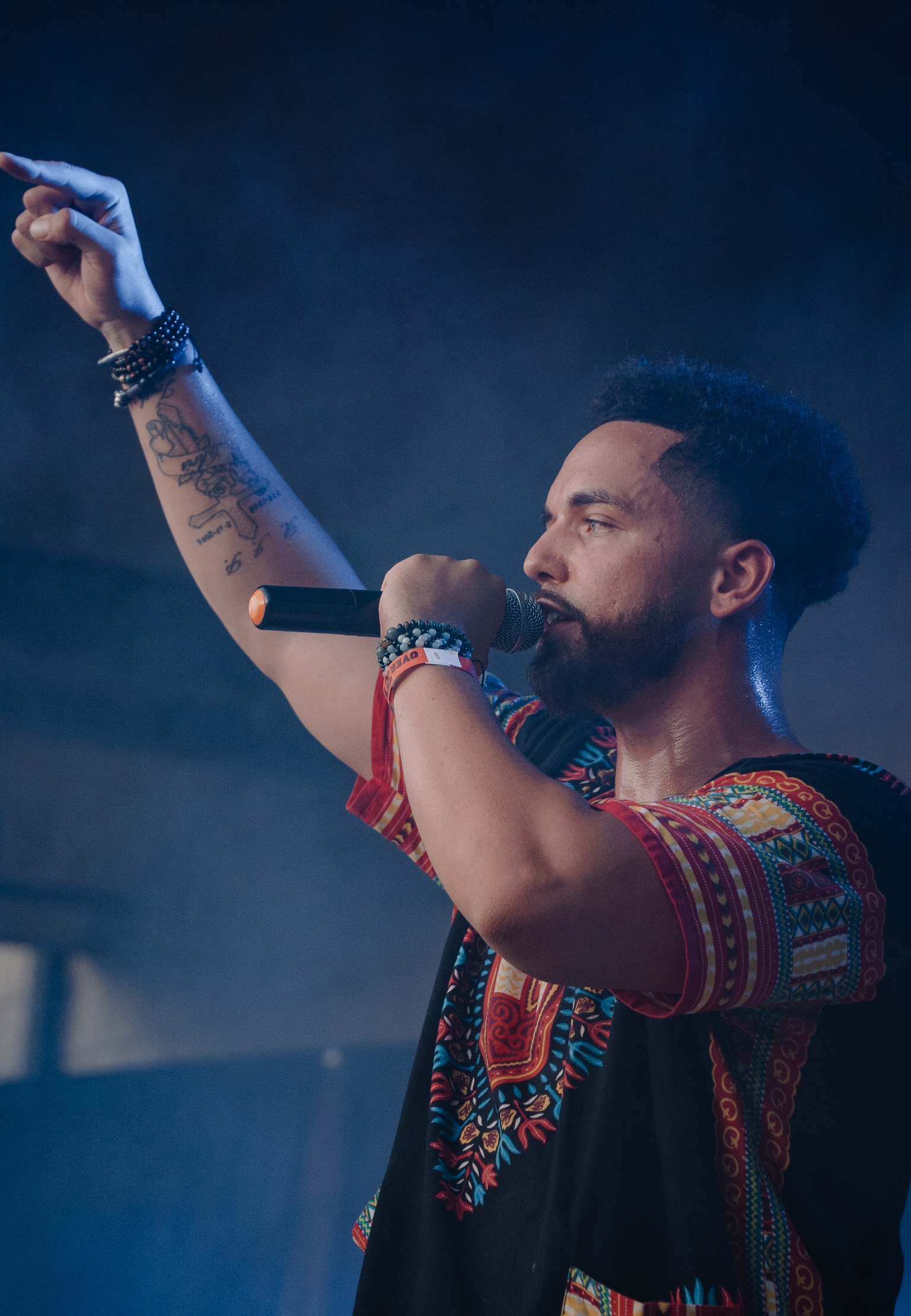 Sean The Shaman performs with Ethan Tucker at the 2022 Cali Vibes Fest, headlined by Reggae greats like Damien Marley, Julian Marley, Slightly Stoopid, Shaggy, Rebelution & More
The anticipated official music video for the debut single is set for official release on 11/11/21, with rave reviews from fans. What to expect from this dynamic, soulful artist? A beautifully intense vibe of Hip Hop/Soul – that meets Afro-Alternative sound, and is music marketing genius. This highly anticipated new release has been what Pacific Northwest music fans have been waiting for.
Seattle, WA – OCTOBER 21st, 2021 – Sean the Shaman sound is Afropunk-Alternative, with vulnerable vocals, weaving Hip Hop/Reggae, and alternative grunge from the West Coast, sprinkled with a modern pop sound, that is music marketing genius.
Watch "LOVE IS FREE" HERE
Spiritually shining within every vibration of his notes, Sean walks you through a dark mesh of personal experience, laced with his light driven, deep rooted journey of transformation. This track itself is a Divine homage, as is all his music, yet expressed with vulnerability, strength, and mosh pit worthy intensity. Rich in experience and determination, Sean the Shaman, courageously takes to his spirituality, and shares his devotion through creative expression.
His music truly demonstrates that real feeling music was meant to have, that post-show, endorphin adrenaline rush… the healing power of music and storytelling.
Spanaway WA, Sean boasts the name where he grew up, a neighborhood in Tacoma; the same way Angeleno's would distinguish Compton or Inglewood from the metropolis. Sean discovered his talents while performing as a main headliner in the world's most famous acapella group: The 82nd Airborne All-American Chorus.
Since his service in the military, Sean has performed with some of the biggest names in music. Sean is currently featured on the January 3rd release, by the Nowell Family Foundation, "The House that Bradley Built (DELUXE Edition)" — a compilation vinyl exclusive, featuring creative renditions of course I Sublime originals. The foundation paired up with LAW Records to produce the album and features an all star cast. The proceeds will benefit Bradley's House: a highly-anticipated, six-bed drug rehab and recovery center founded by the Nowell Family.
UPCOMING SHOWS:
October 23rd – Seattle Kraken Opening Watch Party hosted by Dick's Drive-In
November 5th – 6th Strange Wilderness Tour w/ The Shore Break, Nine to Fyah
February 4th – 6th, 2022 – Cali Vibes Festival w/ Ethan Ticker
"Love is Free" listen Here
"Sean has been on the come-up with a new sound that is inspiring to young and older listeners. There is no doubt this unique artist will find the success he is looking for." – Tokewell Magazine
More info: www.seantheshaman.com
IG: @seantheshaman
Related Media: https://m.youtube.com/watch?v=QW46xehSPRc
For promo requests, or to arrange an interview, contact:
Crystal Bauer Feldman/GSPR
[email protected]
Media Contact
Company Name: Green Seed PR
Contact Person: Crystal Bauer Feldman
Email: Send Email
Phone: 9712274611
Address:1218 NE 112th st
City: Miami
State: FL
Country: United States
Website: www.greenseedpr.com