"The Unjust 'Justice': Getting the Truth Out" by Edward Castle, Advocates for the Mentally Afflicted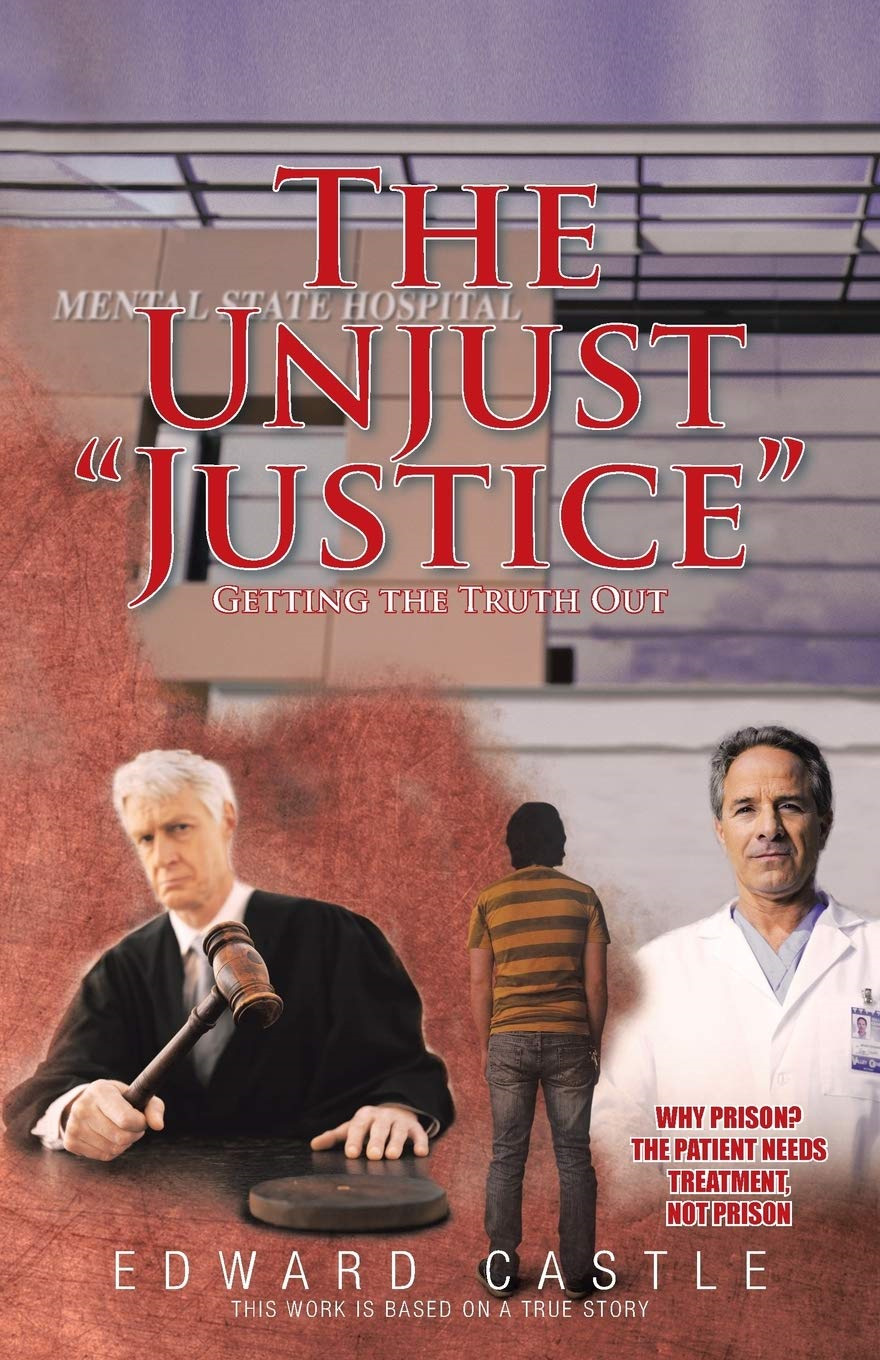 As a voice for the mentally ill, Author Edward Castle is glad to announce the release of his latest novel, "The Unjust 'Justice': Getting the Truth Out." Taking on a bold stance, the author challenges the present judicial system through a true story. His remarkable ability to stir the reader's emotions through real-life dialogue in life-like circumstances is to be commended. The Unjust "Justice" made it to the shelves on 21st December 2011.
The book begins with protagonist Henry Carmel in his late teens. The young boy is soon stricken with schizophrenia, which will become a life-altering mental illness often diagnosed with tormenting voices, impaired judgment, and acute paranoia. In an unfortunate system, Henry kills a dog that attacked him. A corrupt county veterinarian overrides his state of panic, fear for his life, and test results, who dismisses and contradicts the results and further worsens the case with a false theory.
"At the hands of a power-hungry deputy district attorney (DDA), Henry was prosecuted. The jury remained unaware of his illness, so he was sentenced to prison rather than the hospitalization he needed. Expecting acquittal, the defense agreed to the nondisclosure of the illness", says a spokesperson for the book, "The Unjust 'Justice'."
After spending an unfair sentence in prison, Henry's illness finally came to light. He was charged as a mentally disordered offender and remained in a hospital for the following years. "The Unjust 'Justice'" brings the reader a story of a young man whose freedom is stolen from him by an abusive and unjust judicial system. Edward has done a splendid job in highlighting the social stigma that troubles individuals plagued with schizophrenia.
Edward Castle lives in Southern California. He graduated with a Master's Degree from the University of California, Berkeley. For the past fifteen years, Edward devotedly studied the complexity of the mental health system and its clashing affiliation with a judicial system. Through his work, he advocates that the system outlaws the mentally ill, resulting in prejudice, magnifying their illness, which could destroy their entire lives.
Media Contact
Company Name: Global Summit House
Contact Person: Anna Reid
Email: Send Email
Country: United States
Website: https://www.amazon.com/Unjust-Justice-Getting-Truth-Out/dp/1462064574/ref=sr_1_1?dchild=1&keywords=The+Unjust+Justice+by+Edward&qid=1630107238&sr=8-1