Mecan Medical Equipments Announces The Launch Of Intelligent Medical Imaging On The Revolutionizing Contemporary Medical Activities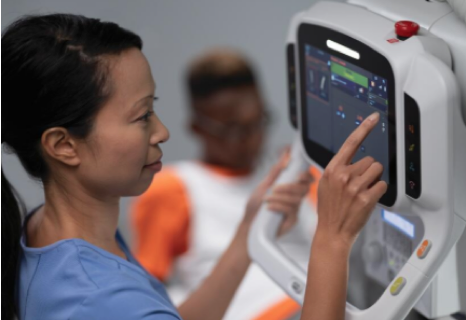 Guangzhou, China – 15th November, 2021 – An X-ray is a quick, painless test that produces images of the structures inside your body — particularly your bones. It has been in use for decades and is also currently the most economical of the medical activities to detect any issues, especially in the bones. Mecan Medical has been providing state of the art x-ray machines at affordable clients to its clients.
Artificial intelligence has rapidly been promoted in medical activities including the field of medical imaging for the segmentation of human body structure and lesions area, early diagnosis of diseases, detection of anatomical structures and lesions area, and provision of disease indication and auxiliary diagnosis. According to a data report from Global Market Insight, the global artificial intelligence medical imaging market will grow at a rate of more than 40%, reaching $2.4 billion in 2024, with a market share of 25%.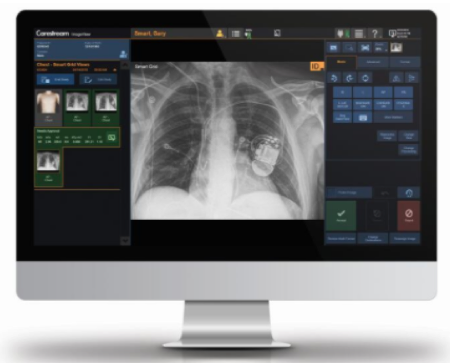 Conventional X-ray machine can easily be transitioned to digital by the addition of a flat panel detector (DR) or a CR scanner in combination with a medical display monitor. While continuing to use the existing radiography system, the benefits of high-quality digital X-ray images can be achieved. Digital Radiology has the advantages of fast imaging speed, small radiation dose, high spatial resolution, and low noise. It is widely used in general medical activities, preliminary diagnosis of diseases.
Mecan Medical is a professional x-ray machine manufacturer and supplies competitive price and quality products to many hospitals and clinics, research institutions, and universities. The company is currently dealing in digital radiography and medical x-ray machines as well.
For more information, please visit Virtual Outsource Technologies Webpage
About Mecan Medical
Guangzhou MeCan Medical Limited is a professional medical and laboratory equipment manufacturer and supplier.
For more than ten years, we engage in supplying competitive price and quality products to many hospitals and clinics, research institutions and universities. We satisfy our customers by offering comprehensive support, purchase convenience and in time after sale service.
Our main products include Ultrasound Machine, Hearing Aid, CPR Manikins, X-ray Machine and Accessories, ECG&EEG Machines, Hospital furniture, Electric Surgical Unit, Dental Chairs and Equipment, Ophthalmology and ENT Equipment, First Aid Equipment, Mortuary Refrigeration Units, Medical Veterinary Equipment, etc.
Media Contact
CEO: Mr. Liao
Address: Rm510, Yidong Mansion, XiaoBei, YueXiu, Guangzhou, China
Website: https://www.mecanmedical.com
Phone: +86 20 8483 5259
E-mail: [email protected]
Media Contact
Company Name: Mecan Medical Equipment
Email: Send Email
Phone: +86 20 8483 5259
Address:Rm510, Yidong Mansion, XiaoBei
City: YueXiu
State: Guangzhou
Country: China
Website: www.mecanmedical.com