Cymax Introduce Their Black Friday Home & Office Deals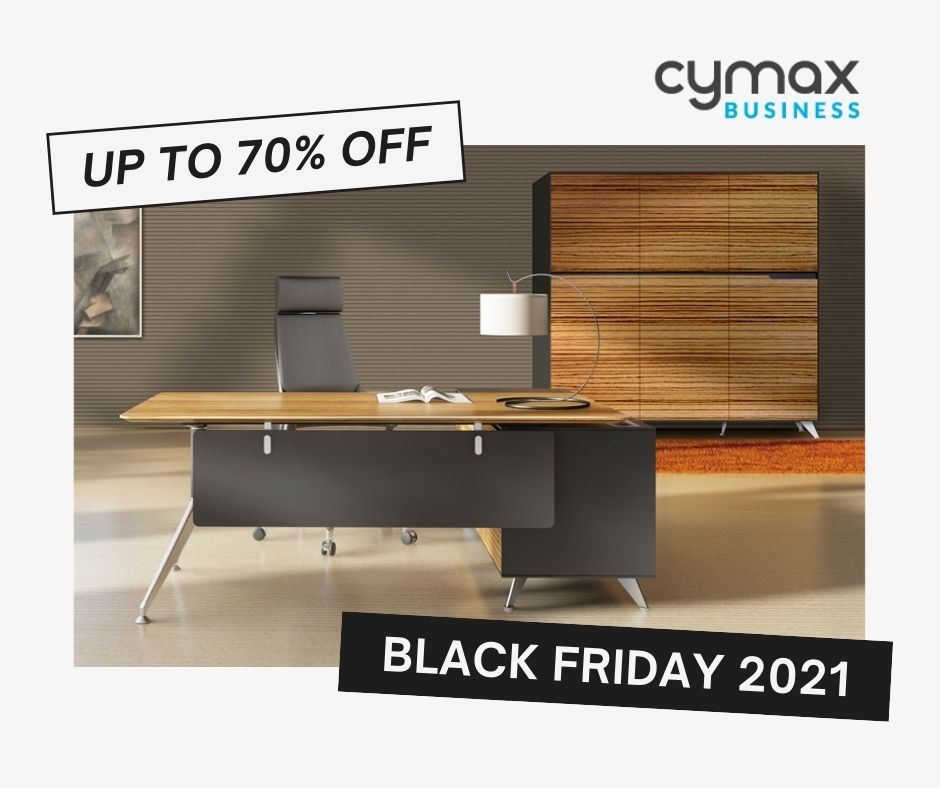 Leading providers of premium quality home and office furniture, Cymax, launch their Commercial furniture deals for Black Friday 2021
It is looking like good times for potential and existing customers of Cymax as the online store launches their Black Friday Furniture Deals on different products. The launch of the Black Friday Deals 2021 by Cymax is in line with the store's mission of delivering the best shopping experience to customers by providing them with products made with the highest standard of quality to ultimately improve their productivity.
The importance of having the right office furniture cannot be overemphasized as it goes a long way in affecting the individual's productivity. Consequently, there has been a steady increase in the demand for office and commercial furniture items. In a related development, thousands of furniture brands, ranging from retailers to manufacturers, have continued to emerge to deliver products designed to meet the needs of customers. Unfortunately, enjoying an all-inclusive experience that includes having all the desired products under one roof without compromising quality, remains a far cry, at least until the emergence of Cymax. The store is consequently looking to reiterate this position with the Furniture Black Friday promo.
The Cymax Black Friday offers irresistible Black Friday – Cyber Monday deals for home and office furniture products, allowing shoppers to purchase their favorite home decor as well office/commercial furniture products at unbelievable prices. The deals are available on all categories of products from Cymax, including office chairs, desks, bookcases, and filing cabinets, with discounts as high as 55%.
Best Cymax Black Friday Deals
Save up to 70% on all home-office and commercial office furniture
Save up to 75% on all desks and office chairs
Save up to 55% on dinning sets, beds, accent chairs, sofas from brands like Hooker Furniture, ACME Furniture, Meridian Furniture, Bush Business Furniture.
Cymax currently boasts of a vast inventory, with a collection that can only be matched by a few in the market. The online store features more than 300 international brands in the industry, with a product catalog of over 350,000 items. The BBB A+ Accredited and Google Trusted Seller has a plethora of stylish and elegant brands with award-winning designs, including the likes of ACME Furniture, Bestar, Meridian Furniture, and OFM Furnitures. Other brands that feature as part of the Cymax Black Friday are Hooker Furniture and Scranton and Co, giving customers a fantastic lineup to choose from, ensuring that all their home and furniture needs are met.
The 2021 Black Friday is on November 26th. However, Cymax is bringing it early, starting their deals on November 11 and extending it until the end of the month to give enough time to customers to make their decision. If you are a business owner and looking to upgrade your office furniture or buy new office furniture, Cymax offer custom office packages. Our customer service specialists will help you build a custom package to fit the unique needs of your workspace that also fits your budget! We have everything you need right here on our website, however, sometimes it's natural to have questions.
That's why our incredible customer service team is waiting to help navigate all our amazing choices and options. Please call us (available Mon – Fri 7 am – 4 pm PST) at 1-866-740-9830.
For more information about the Cymax Black Friday deals and other "out of this world" offers from the store, visit – https://shop.cymax.com/cymax-black-friday-deals-2021/
About Cymax
Cymax is a popular online store that specializes in providing premium quality home and furniture products from some of the biggest brands in the world. The store has grown in popularity over the years, thanks to a user-friendly interface that allows shoppers to easily navigate as well as a catalog featuring thousands of items across different categories, all priced at relatively affordable prices to offer an amazing blend of luxury and style.
Media Contact
Company Name: Cymax Business
Contact Person: Miranj Desai
Email: Send Email
Country: United States
Website: www.cymax.com