Most Sought After Lash Artist In Texas, Jennifer Clements Opens New Location In Dallas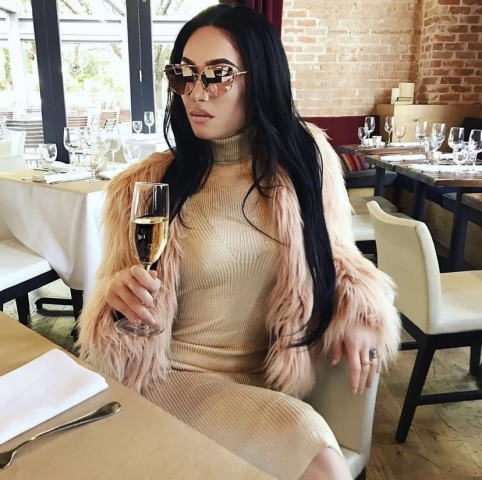 Elite celebrity lash artist, Founder and CEO of Made Lashes, Jennifer Clements, recently launched a new location in the heart of Dallas. This is a move in the right direction as the celebrity lash artist continues to expand her business to accommodate her teeming clientele.
The artist who has built a name and a huge niche for herself in the lash industry is renowned for the premium services she offers. Her services include eyelash extension removal, hybrid color fill, volume fill and strip lash amongst others. Jennifer's services are top rated because all her eyelash extension sets are customized for each client according to their eye shape. Additionally, all her extension fans are hand made.
CEO Jennifer Clements, child of God, wife and mother first made her mark in the beauty industry as a highly successful self-taught freelance makeup artist in 2013. Throughout those years while exploring different areas of beauty and cosmetology, she found a new love for eyelash extension artistry. She persevered through the beginning stages of Covid with two toddlers all while earning her degree in eyelash extension artistry.
With a strong social connection in the city of Dallas, her eyelash clientele grew at a rapid pace. Jennifer's appreciation for detail and perfection is what helps her to grow her clientele and maintain a steady relationship with each one. In addition to her professionalism and business mindedness, her love for entrepreneurship keeps her striving to elevate to the next level. She is currently working toward offering her own eyelash extension training program which she anticipates to be available in 2022.
As a way of celebrating her expansion to a new market, the celebrity lash artist is offering unbeatable holiday promotions. These promotions are also a way to continue to draw awareness to her non profit foundation "Smeyez" that helps bring back the smile in children's eyes by numerous forms of donations.
Media Contact
Company Name: Made Lashes
Contact Person: Jennifer Clements
Email: Send Email
Country: United States
Website: https://pocketsuite.io/book/HnCa