Highly Anticipated Film Release From Josiah DonMartin "Prey to God" – Is He The Next Jordan Peele?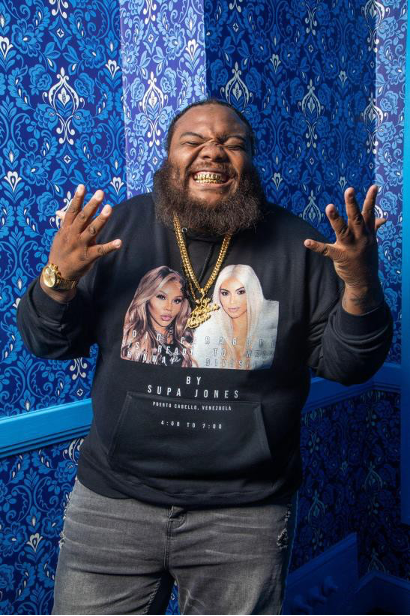 After racking up 3.7 million views on his first independent film, "God Bless You The Movie," filmmaker Josiah DonMartin is back on the festival circuit for his second short film, "Prey to God." The newest release from the acclaimed producer, writer, director and owner of film company Play Lotto Studios plays into the cult horror movie genre…but with an unsuspected, thrilling twist that DonMartin is known for, leading the industry to wonder—is Josiah DonMartin the new Jordan Peele?
The film's lighthearted start twists and turns into a series of events that fans of Jordan Peele's 2017 box office smash "Get Out" will love. "I think black writers and filmmakers are so seldom recognized for our writing in the thriller/horror/sci- fi realm and sometimes we get grouped together when we are," DonMartin said. "Jordan Peele is a great writer, so I'm honored by the comparison."
But make no mistake—DonMartin is incapable of fitting into any box. After the overwhelming success of his first film, receiving millions of views, this new release reflects his life ethos: "Create what you're inspired to create." "God Bless You The Movie's" success, including the 2019 Winner for Best Screenplay at the Hip Hop Film Festival and an official selection of the Brooklyn Film Arts Media Conference, proved DonMartin is an important new voice.
"Prey To God" showcases the talents of Julito McCullum of HBO's "The Wire," "Law and Order" and "God Bless You The Movie." The cast also includes rapper Randy "Ransom" Nicholls in his acting debut, famous for his collaborations with Fabolous, Nicki Minaj, Lloyd Banks and Joe Budden of the Joe Budden Podcast. Rounding out the cast is Atika Greene, an artist and actress who has appeared on HBO's "Insecure." The cult following for the film is growing, with features on the 2021 festival circuit including the Newark International Film Festival, Urban Film Festival and Hip Hop Film Festival.
Video Link: https://www.youtube.com/embed/cFKZ8_618pA
DonMartin is paving the way for a new type of independent filmmaker, capitalizing on his in-depth knowledge of the streaming industry to use YouTube in innovative ways. He prefers the short film format because it presents more challenges. "It's easy to make someone care about a character in 90 minutes," DonMartin said. "But to make people care about something in a short film is a more exciting challenge."
Watch "Prey to God" on YouTube now, and make sure to never miss DonMartin's next big move by following him on Instagram at @unemployyed.
About Play Lotto Studios
Film production company Play Lotto Studios was founded for the reason the name exists, "Take chances." Play Lotto means just that: Take a chance, go for it, roll the dice, never give up the go.
Live your truth, take aim and go for it. We won't be limited in genre, or demographics. We want to convey our stories in a prolific way—especially stories that wouldn't be told otherwise. We are fully independent. We work with established names. Who we are was always outside the lines. Our stories are bold, untold, layered and hidden. That has not shaken, silenced nor erased us. We are not fearful of who will embrace us, as our independence is true freedom.
Find Play Lotto Studios on YouTube, Instagram and Facebook.
Media Contact
Company Name: Play lotto studios
Contact Person: Josiah DonMartin
Email: Send Email
Country: United States
Website: https://www.instagram.com/PlayLottoStudios/