Diet and Fitness are Important but Results That Occur Quickly Spur Momentum
Worldwide, individuals are taking more pride in looking fit and healthy. Nowhere is this more apparent than in the USA especially Florida. With all year-long sunny warm weather, the beaches and crystal-clear waters have Floridians outside in lightweight clothing, so every body part is usually on display.
There are ways to achieve a fit, toned look through diet and exercise, of course, but it takes a while depending upon the condition in which an individual starts the journey towards a fit, healthy appearance.
Solea Medical Spa and Beauty Lounge in Sunny Isles Beach, Florida, has solved the problem of "jumpstarting" a healthy, fit look. Using the newest equipment. Futura Pro utilizes ultrasound waves and muscle stimulation to assist with body metabolism, thereby getting rid of fat deposits quickly and painlessly.
There is no intrusive medical procedure, no dangers, and no pain or downtime. Immediate results are seen, and the Futura Pro is of great use on stubborn abdominal fat, as well as the fat on the back, buttocks, thighs, and other problem areas such as the upper arms. Gentle stimulation is relaxing, and the ultrasound waves are not felt throughout each procedure.
Light sticky pads that are hooked up to the Futura Pro provide the ultrasound waves and muscle contractions that sculpt the body parts. It is like doing a whole set of exercises without the exercise that is involved. Several sessions can be booked for different problem body parts since there are no adverse effects. Individual results can vary but everyone has a different amount of fat and muscle development.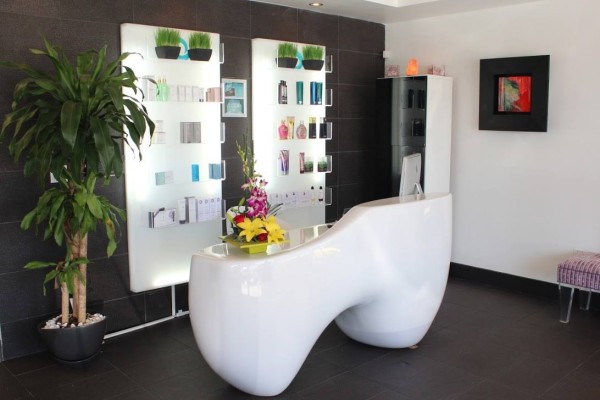 The Futura Pro procedure by Solea Medical Spa and Beauty Lounge provides an initial more toned look however and is a quick solution to stubborn fat and unused muscles which are a step in the right direction for those seeking to engage in improving their fitness look and level of fitness.
Once a first step is taken towards a more fit and toned look motivation is enhanced and most individuals experience the need to keep looking fit and toned. The technicians are all well trained in the Futura Pro equipment as well as many other types of equipment for other physical changes that promote a more sculpted bodily look and overall enhanced body aesthetic.
Customer service and satisfaction are a priority with Solea Medical Spa and Beauty Lounge and each visit is a wonderful experience for clients. Stepping out into sunny Florida looking good and being satisfied with a body image is a crucial factor in self-esteem. Allow Solea Medical Spa and Beauty Lounge to help assist with achieving a better-looking body and better mental state because of the improvement.
About Solea Medical Spa and Beauty Lounge
Located in Sunny Isles, Florida Solea Medical Spa and Beauty Lounge is currently on trend in fat reduction and muscle toning using the non-invasive Futura Pro equipment that is based on ultra-sound and muscle contraction stimulation to show immediate results in fat reduction by improving metabolism of fat deposits on many parts of the body. A phone, email, blog, and online booking form exist for all questions and quick contact.
Media Contact
Company Name: Solea Medical Spa and Beauty Lounge
Contact Person: Media Relations
Email: Send Email
Phone: 305-932-2555
Address:18140 Collins Ave
City: Sunny Isles Beach
State: Florida 33160
Country: United States
Website: https://soleabeautylounge.com