Valobit technology announces an Automated market maker (AMM)
Valobit technology Launches its Crypto Farming and Harvesting Features.
Launch date: 25th of November, 2021.

Valobit team is excited to bring to the notice of the public their crypto farming and harvesting features on Valobit technology.Valobitdx is an Automated Market Maker (AMM) based Decentralized Exchange (DEX) that features easy and fast exchange functionality, profitable liquidity pools, and high APR yield farms, where users can earn VALOBIT tokens, fees from exchange transactions, and much more. Valobit Technology is here to bring innovations into the crypto market simultaneously with this release of tokens as well as the token marketplace. An ecosystem of financial applications that are built on top of blockchain networks. Valobit Technology is the first user-friendly security solution that provides actionable intelligence before companies are hacked. This implies that Valobit services are required by virtually all sectors in the blockchain industry.
Do you want to see a change in your income? If yes, then you've got to take this offer. Valobit is launching its yield farming pool with more than 25 utilities coming. Yield farming incentive rewards from the AMM, if applicable – i.e. CAKE tokens from Valobitdx. Underlying trading fees of the pool – i.e. trading fees from the PancakeSwap pools. Incentive rewards paid in tokens of platform partners (in featured pools). Initial Liquidity Pools (LPs) for farming Valobitdx tokens.
Reward Multipliers:
Valobitdx-USDT
Yield farming is a cryptocurrency investment strategy that holds out the hope of more significant returns than most conventional investments offer these days.
Yield farming, also known as yield or liquidity harvesting, involves lending and having your crypto locked up in an account, hoping that you'll make more crypto.
New yield farming campaigns are popping up every day at this point. Figuring out which ones are worthwhile to participate in is half the battle.
The yield farming concept
The concept behind yield farming and harvest can be compared to what farmers do. What do farmers do? Just from the saying that goes like "you can't reap from where you didn't sow.
While Staking involves the locking up of assets to participate in the validation of transactions on proof-of-stake blockchains, with a financial "reward" provided in terms Of different Tokens. This offers a digital asset alternative for yield generation in today's low or negative interest rate environment. Stake Valobit token to earn new tokens. You can unstake at any time. Rewards are calculated per block. Stake LP tokens to earn Valobitdx.
Liquidity provider rewards
Liquidity providers earn a 0.3% fee on all trades proportional to their share of the pool. Fees are added to the pool, accrue in real-time, and can be claimed by withdrawing your liquidity. When you add liquidity, you will receive pool tokens representing your position. These tokens automatically earn fees proportional to your share of the pool and can be redeemed at any time.
OTHER VALOBIT UNIQUENESS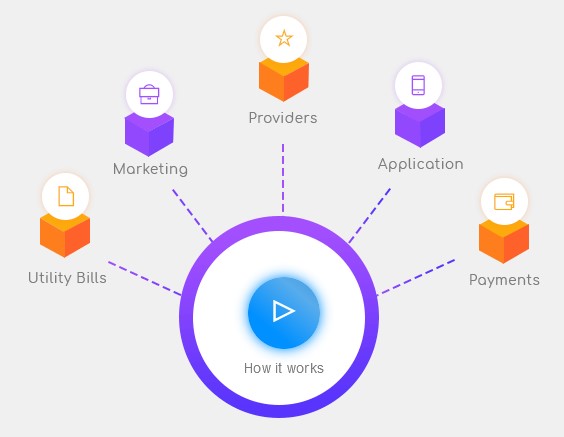 Features that make VALOBIT stands out
Valobit offers a liquidity pool model. Users add pairs of tokens to liquidity pools and earn transaction fees from others who swap their tokens using the pools. It has seen popularity due to the speed and low fees offered by the Binane Smart Chain. The cryptocurrency is called the Valobit token. You can easily buy and sell it on DEX. You can also swap other tokens for Valobit tokens using the swap and liquidity pools.
About 20 Exchanges are available
Valobit potentially creates entirely new financial markets, products, and services. An ecosystem of financial applications that are built on top of blockchain networks. An open-source, permissionless, and transparent financial service ecosystem that is available to everyone and operates without any central authority. The users would maintain full control over their assets and interact with this ecosystem through peer-to-peer (P2P), decentralized applications (dapps). It does not rely on institutions such as banks to act as intermediaries, and courts to provide arbitration. and no need for any intermediaries or arbitrators.
It is a World-first utility coin that the code specifies the resolution of every possible dispute, and the users maintain control over their funds at all times. This reduces the costs associated with providing and using these products and allows for a more frictionless financial system. It also includes features like; Instant utility offering, Instant cashback offer, Multi-Vendor online shopping provider, Online dollar 1 product feature, NFT token via Valobit- asset-based, and Valobit crypto gaming.
Media Contact
Company Name: Valobit Technologies
Contact Person: Media Relations
Email: Send Email
Address:Kesklina linnaosa
City: Maakri
State: TN25-10145
Country: Estonia
Website: https://valobit.io/en/index.html