Crypto Exchange AOFEX and Its Global Journey
AOFEX, a global leading crypto exchange, has announced the opening of its Indian branch on October 15, 2021. This is the third overseas branch it has opened within the past 2 months, shortly after the opening of its branch in Japan on September 15, 2021, and in Canada on September 2, 2021.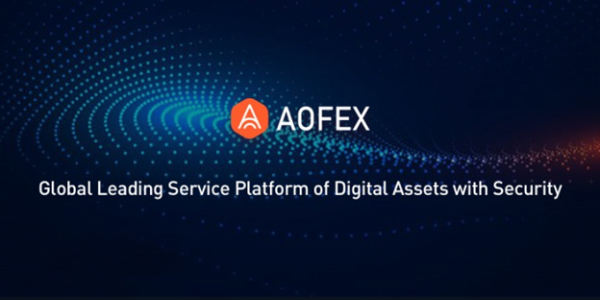 AOFEX started its journey from its headquarter at London, UK, and has been rapidly expanding into the global crypto market. These recent establishments of local branches have not only showed AOFEX's ambition to grow in the major markets, including North America and Asian markets, but also made traders curious about their future plans. As previously reported, AOFEX will continue to grow in its global journey and work on setting up local branches in the near future, providing top quality services to users in Southeast Asia, South America, the Middle East and other regional markets.
Lessons from history taught us that rapid growth in the world of crypto exchanges always comes at a sacrifice of compliance. This seems to be true as per an article published on Wall Street Journal on November 11, 2021, Binance, "The world's fastest-growing major financial exchange, has no head office or formal address, lacks licenses in countries where it operates and has a chief executive who until recently wouldn't answer questions about his location." However, more and more growing crypto exchanges have learned to "play with the rules".
Being one of them, AOFEX has recognized the importance of compliance and oversight, and has embraced a strong culture of compliance, which focuses on actively working with the regulators to fulfill both international and local compliance requirements. It has built a team with individuals possessing strong knowledge and abundant experience in compliance, including lawyers, investment bankers, and compliance officers. This team has been creating a comprehensive compliance framework, designing key anti-money laundering procedures, and taking full responsibilities with licensing processes.
So far, AOFEX has successfully obtained its MSB license in the U.S. and MAS service exemption license in Singapore, and is expecting to be granted licenses in more countries within a short time frame. To comply with the U.S. MSB regulatory requirements, the applicant needs to register with the federal government, create an AML program and apply for a money transmitter license at state-level. Each step involves complex compliance requirements to ensure only qualified exchanges can obtain the MSB licenses.
In addition, AOFEX is actively embracing the recommendations made by the International Financial Action Task Force (FATF) regarding anti-money laundering, and plans to set up a dedicated team to perform risk management over anti-money laundering and implement effective control and safeguard measures. AOFEX has made user protection its top priority and is committed to enhancing the safety of user's funds. To provide the highest level of protection, AOFEX has utilized industry-leading technologies in its systems, such as two-factor authentication, real-time anomaly and attack detection, separate encryption for hot and cold wallets, and double cross-validation. These technologies reduce the risk of account theft to the lowest level and spread the location of users' funds to avoid huge losses.
With the increasing oversights on Defi and DEX, AOFEX will continue to enhance its compliance, to ensure a rapid, healthy and sustainable growth of business in its global journey. AOFEX firmly believes that with a strong and stable platform, a safe and stable operating system, a complete ecosystem and strategic development plan, it can go further on its global journey.
Media Contact
Company Name: AOFEX
Contact Person: Loya Lee
Email: Send Email
Country: Singapore
Website: https://www.aofex.com/