Sidus Heroes: IDO early adopter opportunity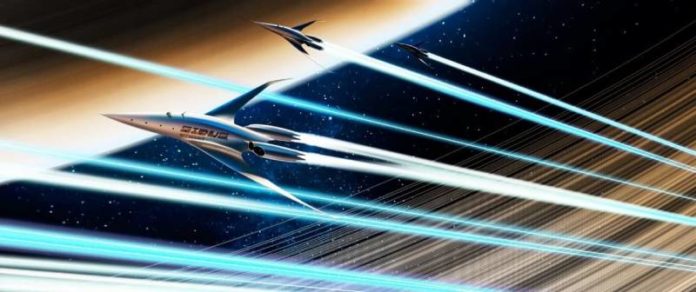 The highly anticipated Massively Multiplayer Online Role Playing Game (MMORPG), Sidus Heroes, uses a Play-to-Earn model to build around the game's financial system.
Players will collect and use two tokens while interacting with the Sidus Universe.
The platform tokens receive the name of SIDUS, most of the game processes like upgrading characters and earning rewards will come in the form of economic incentives through this token.
In order to participate in the governance of the protocol, players will have to own SENATE tokens. Voting and implementation of decisions will require the use of the governance tokens that influence the development of the project as a whole.
Thanks to the varied utility of both tokens, players are motivated to engage and actively participate in the Sidus Universe to grow and learn with every decision taken.
Learn more about the Sidus Heroes IDO here: SIDUS HEROES Is Coming Up for IDO! Here Are Your Answers to Where, When and How to Become Part of the Future of Gaming
Those early birds supporters of the project that would like to take part in the Initial DEX Offering (IDO) for Sidus Heroes native tokens, SENATE and SIDUS, will be able to do so through seven different platforms.
The IDO is set to take place on December 15th, 2021.
Retail investors looking to make the most out of the project's tokens by buying early and at a lower price can do so through the IDO process. Sidus Heroes democratizes the opportunity to get involved in the development of the game as the native tokens will be listed on a decentralized liquidity exchange.
Sidus Heroes' tokens will have an IDO price of 0.18 USD for SENATE tokens and 0.0018 USD for SIDUS tokens. Participants should consider the vesting period for such tokens as 10% will be unlocked at TGE while the remaining amount will be periodically released in batches of 10% vested over the next 10 months.
The token distribution will be offered at an equal ratio of 50% SENATE and 50% SIDUS on all available platforms.
If you want to participate in the Sidus Heroes IDO please refer to the following links of the seven issuing platforms:
BLOKPAD – https://www.bloktopia.com/
Ignition – https://ignition.paidnetwork.com/
TrustPad – https://trustpad.io/
SpaceSwap – https://spaceswap.app/
Red Kite – https://redkite.polkafoundry.com/
GameFI – https://gamefi.org/
Seedify – https://launchpad.seedify.fund/
Media Contact
Company Name: Micky Pty Ltd
Contact Person: Jaja Agpalo
Email: Send Email
Country: Australia
Website: www.micky.com.au/sidus-heroes-ido-early-adopter-opportunity/