Digitpol develops a 5G Signal Jammer Detector For Law Enforcement To Detect Illegal Cell Blockers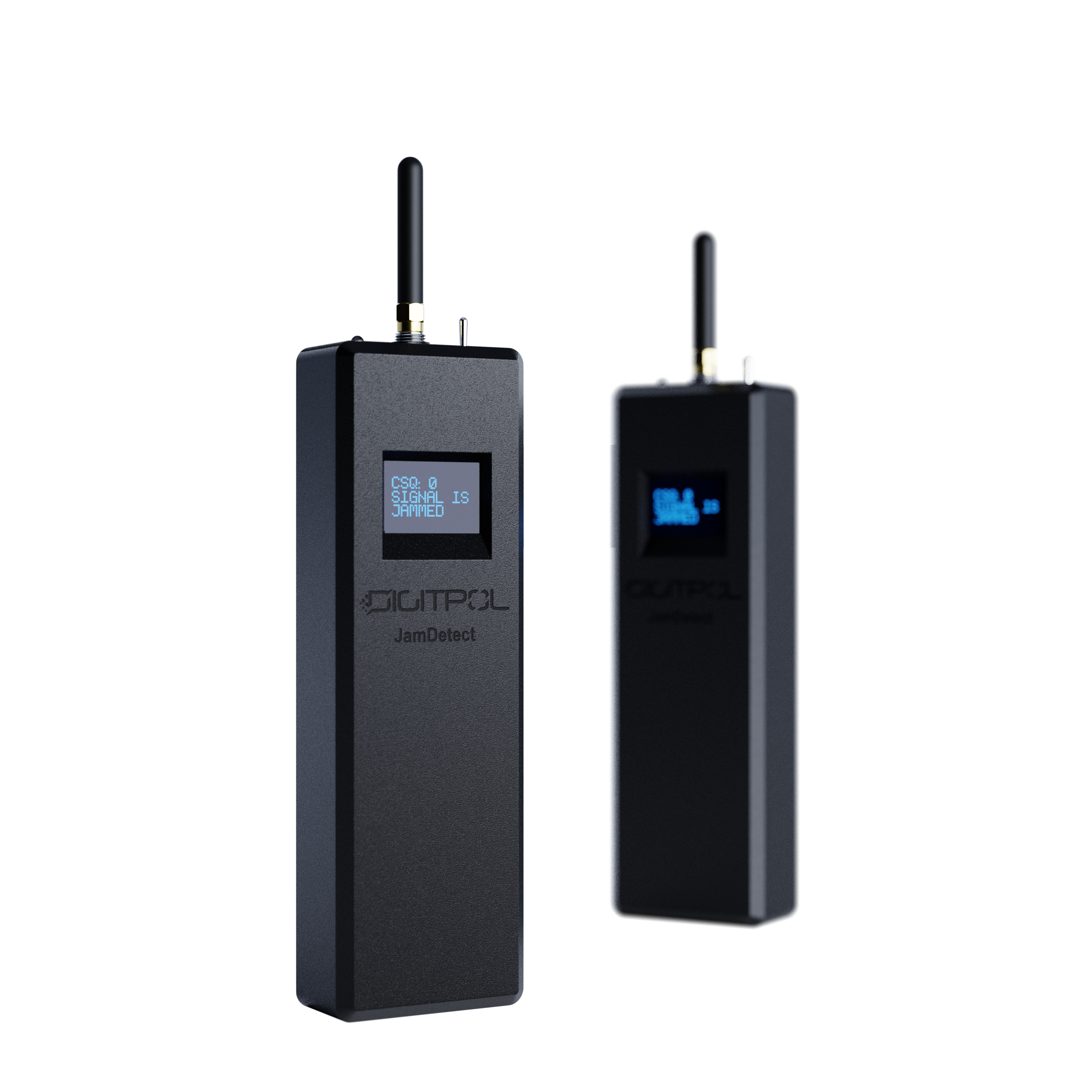 Jammers disrupt the operations of legitimate security applications, alarms, GPS trackers, emergency sensors, mobile phone services, the use of such blocking devices is illegal in many jurisdictions, especially without a license. When operational, such devices also block access to emergency services
Digitpol has developed a 5G signal Jammer detector for Police use, the device was developed after years of investigating crimes where jammers were used, Digitpol's R&D team has carefully developed a handheld and static detector. The device can detect jammers within 200ms and alert responders in seconds.
Digitpol's JamDetect is a signal jammer detector for Law Enforcement, security, patrol, and response vehicles, the jammer detector can alert the driver when a jammer is in use within 100 meters and it also sends all the logs to a cloud portal, this allows for detections to be sent to a control room or the monitoring agents. The Jammer Detector can alert agents by SMS, email, API or in the portal. This Jammer Detection solution is the ultimate in the detection and monitoring of signal jammers. Criminals use Signal Jammers solely to defeat law enforcement and electronic tracking. Digitpol's JamDetect module can detect a jammer in milliseconds and alert agents via a range of notifications, our cloud portal also keeps logs of exact timeframes when a jammer was detected. Martin COYNE of Digitpol told the problem with Jammers won't go away any time soon and it relates to all types of crimes, criminals use Jammers and we need tools to detect them.
VEHICLE & CARGO THEFTS
Digitpol's JamDetect module will detect illegal jammers in use for Vehicle thefts. Jammers are used by criminals to defeat vehicle OEM tracking and aftermarket tracking systems, jammers also defeat onboard navigation and all levels of monitoring or tracking systems.
DRUG TRAFFICKING
It has been proven that criminals transporting drugs deploy jammers to defeat law enforcement tracking, tracing, and surveillance. Drugs trafficking is difficult to detect and Digitpol's JamDetect module can alert Police to a passing vehicle, container, shipment that a jammer is in use.
CAR PARK SECURITY
Digitpol's JamDetect will detect GPS Jammers in use at car parks and can alert a control room, security guards, law enforcement within seconds of detection. The detection of a jammer can prevent car thefts, robberies, and crime. An output is also available to trigger a siren or LED that a jammer is detected.
SECURED BUILDINGS
Embassies and similar buildings may come under attack by illegal jammers, the detection is vital as a Jammer can block alarm systems, fire systems and prevent control rooms from receiving security alerts. Digitpol's Jammer detector can be installed on buildings and will alert control rooms instantly if a jammer is detected.
More information is available on Digitpol's website: https://digitpol.com/signal-jammer-detector/.
Media Contact
Company Name: Digitpol
Email: Send Email
Phone: +31558448040
Address:Digitpol HQ, Boogschutterstraat 1
City: Apeldoorn, 7324AE
Country: Netherlands
Website: https://digitpol.com/signal-jammer-detector/