Modern Century Introduce The Wooden Chair Tachi To The World
Leading manufacturers of custom made stool and chair furniture, Modern Century, announce the introduction of the antique wooden chair Tachi for lovers of vintage products
Modern Century is again looking to cement their position as one of the leading custom furniture manufacturers as the brand recently introduced the antique wooden chair Tachi. The new product is particularly suited for bars and restaurants as well as lovers of vintage pieces, offering an amazing blend of simplicity and class.
There has been a steady increase in the demand for furniture across the globe, as businesses, as well as families, look to create spaces that represent their principles and personality without necessarily sacrificing functionality. A recent report published by Statista put the value of the global market value of furniture at $509.8 billion U.S. dollars in 2020. The report also projected the market value to hit approximately $650.7 billion by 2027. Despite the amazing figures from the industry, many of the brands do not meet the concerns of customers in terms of exclusivity. However, the team at Modern Century has been able to stand out in this regard as substantiated by the recently launched antique wooden chair Tachi.
The wooden chair manufacturers use excellent craftsmanship to deliver an exceptional piece in the antique wooden chair Tachi, with features that make seating desirable. The commercial antique restaurant industrial furniture for café bar is made to be durable, with materials including a steel frame with solid Ash wood slatted seat and back. The chair is available in different solid wood and finishes, with industrial vintage antique, Nordic, and European styles. The unique design of the chair makes it suitable for different purposes and spaces, including hotels, restaurants, cafes, and even homes.
Modern Century also stands out as one of the most sought-after dining chair suppliers, boasting an amazing collection of dining furniture for homes and commercial customers.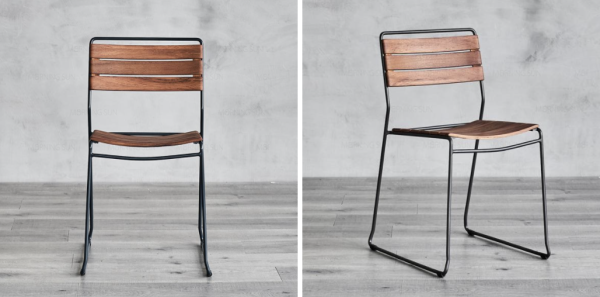 For more information about Modern Century and the plethora of custom furniture from the brand, visit – https://www.mciufurn.com/.
Phone: +86 13509009399, +86 13926896117
Email: [email protected], [email protected]
Media Contact
Company Name: Modern Century
Contact Person: Alvein.t
Email: Send Email
Phone: +8613509009399
Address:No.1406, CaiYuan Building, No.333 Wenhua Road, Dongcheng District
City: Dongguan City, 523000
State: Guangdong Province
Country: China
Website: https://www.mciufurn.com/