Identifying the Intermodal Container Needs
For many businesses, the ability to ship goods with ease around the country or a larger region is a vital part of making sales and doing business with success. However, navigating the requirements of intermodal transport and choosing the right containers for the job can be challenging beyond the skills of many businesses.
In order to solve this problem, the people at RTL (Reliable Transport Link) have been promoting the knowledge required in order for businesses to choose the right container for their needs.
"Businesses have a good understanding of the possibility of shipping their goods around and the benefits" stated a spokesperson from the company "but they rarely have an understanding of the different types of containers available as well as what that means for their business".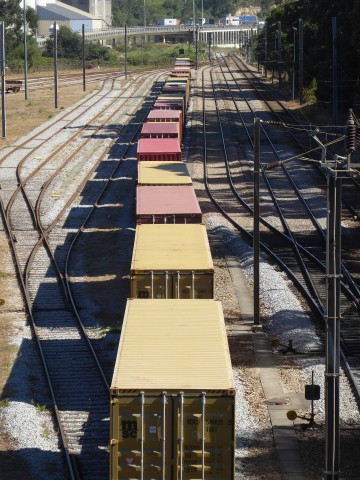 "Intermodal transport means that any containers used for the process are transported by more than one method, for example by truck and by rail. The advantage of intermodal transport, and containers that are suited for such transport, means that goods can easily be shifted from one method of transport to another without unnecessary loading and unloading of transport between the different stages of transport. This also helps to keep the integrity of the shipment as it has less chance of being interfered with or goods damaged".
"A range of different container sizes" continued the spokesperson "means that both larger and smaller shipments can be catered for. Many businesses think one container is very much the same as another, but there are considerable differences".
"Containers range in size from 20' to 53' with a 40' option in the middle of the range. A variety of chassis options as well as tandems and triaxles mean that customers can have a range of choices depending on their needs and requirements".
"Modern shipments can be monitored from beginning to end to ensure that shipments can always be located at any particular point in time. Containers can also kept in storage whilst between the different stages of transport" continued the spokesperson "and even plugged into electricity if required until delivery time".
"Understanding the options available to businesses whilst choosing containers for delivery and a thorough conversation with their shipping company can help to ensure that intermodal container transport can be achieved successfully, protecting the goods until they reach their final destination".
About RTL
Reliable Transportation Link, is a registered and bonded carrier that specializes in the provision of containers and trucks that can enable businesses to dispatch their goods anywhere within Canada and the United States.
With focus on exceptional and friendly customer service, RTL are able to provide for a range of container needs, including EDI, HazMat and DG (dangerous goods) transport, that mean they can meet the needs of any customer within the region with their wide range of options.
Media Contact
Company Name: Reliable Transportation Link
Contact Person: Walter
Email: Send Email
Phone: 905-660-7766
Address:6201 Highway 7 West, Unit #2
City: Vaughan
State: Ontario L4H 0K7
Country: Canada
Website: https://goreliable.ca/