Looking Fabulous in the Winter Months in Canada is a Priority for Men
Men in Canada do love to look good all year long, even in the winter. Because of the cold, and the extra layers of clothing such as caps and hoods, maintaining a great look requires a hairstyle that is low maintenance. A trip to the usual barbershop will generally only produce the "same old, same old" style of classic cut with shorter sides, shorter back, and some hair left on top of the head to comb. This is the standard barbershop cut and does not meet the needs of the trendy men who now inhabit Canada.
Fade Artist Barber Lounge with two locations, caters to the men that come into the lounge and offers fifteen low maintenance winter styles that will leave any man happy yet with a carefree head of hair. From the classic crew cut, which has been around since the 1950s, to a completely bald pate look, this salon offers an initial consultation to all their clients so that the perfect hairstyle to match each personality is chosen.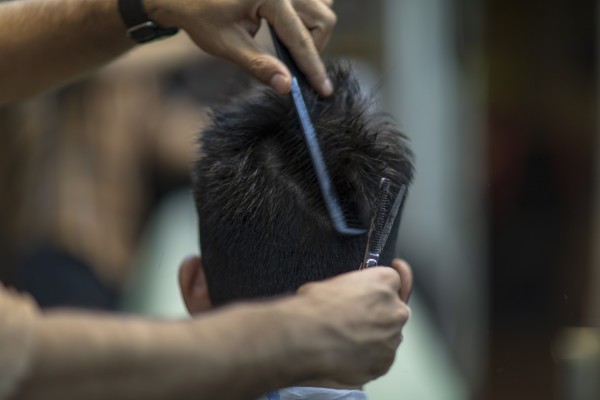 Even if a man wants a more trendy, spikey look, that requires products to keep the spikiness of the hairstyle in place, a shorter version of the summer season longer spike can be a good choice. There is no reason to choose function over fashionableness as the salon can produce both in each hairstyle. The classic barbershop taper is available of course, but there can be unique touches applied. The fade is trendy now with men of all ages and has been for years, and the choice of fade cuts is up to each client.
Mid-cut fades with side parts seem to generate a lot of interest but there are also longer versions and shorter versions. Fades can be styled to be smoother or spikier and trendier. The cut itself is layered and the fade is very versatile given the layering that is done. The skill of the stylist makes all the difference in a good fade and the Fade Artist Barber Lounge has the finest stylists possible, who are focused on client satisfaction and customer service.
Holidays are approaching, with more men now seeking to look even better than ever before. A visit to Fade Artist Barber Lounge will indeed increase awareness of how great a man can look and how many different types of hairstyles and services are now available to men in Canada. The atmosphere is warm and welcoming, and many other services also exist, with hot towel wraps and all types of beard trimming.
Finding a low-maintenance men's hairstyle for the winter is no longer challenging and a new look will leave any man feeling more confident.
About Fade Artist Barber Lounge
With two locations in Bradford and Barrie, this male only lounge seeks to pamper men in a way that women have enjoyed for many years. The latest low maintenance styles are popular now for the winter and a consultation is done before each cut with a professional stylist. From classic to trendy, males can decide exactly the type of look they want to achieve. There is a form, an email, a phone, and a blog that explains all the different cuts with a gallery of pictures.
Media Contact
Company Name: Fade Artist Barber Salon
Contact Person: Media Relations
Email: Send Email
Phone: 705-896-7524
Address:3581 6th Line
City: Innisfil
State: Ontario L9S 3L7
Country: Canada
Website: https://hairsalonbarrie.ca/