King Kracken, A Premium Outdoor-Fishing Apparel Brand, Brings The Perfect Blend Of Comfort And Quality To Support A Growing Value-Based Community
Apopka, FL – King Kracken Outdoor Clothing Co., a premium brand of outdoor fishing performance apparel from Apopka, Florida, is bringing the perfect blend of comfort and quality in 2020 and growing a value-based community.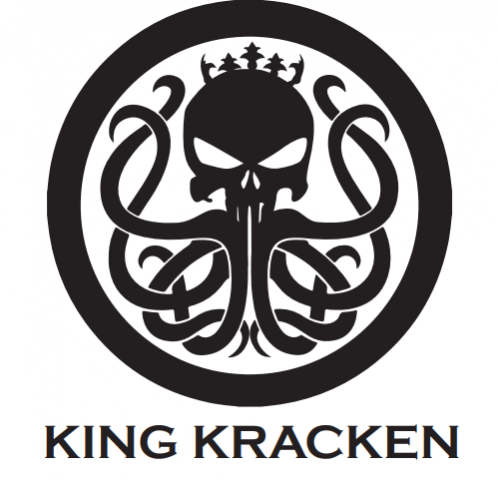 A leader in outdoor fishing performance apparel, King Kracken offers premium collections of men's performance jerseys, women's performance jerseys, youth apparel, and general accessories. Featuring bold, hand-drawn designs that canvas the entire piece of apparel with stunning graphics, King Kracken replaces the traditional bad, boring designs of competitors. Made with heavy-duty, super-soft polyester blended materials, every item in the King Kracken collection is quick-dry and breathable and supports a comfortable fit with versatile four-way stretch.
King Kracken boasts their shirts are made up of the best material and guaranteed to fit and hold up better than anyone in the industry. The shirts are hand cut and sewn for extra durability. King Kracken is among a very few companies that produce shirts up to 4XL for larger sizes.

A small but growing company, King Kracken is seeking the help and support of those who want to be a part of its King Kracken family. More than just customers, King Kracken supports a growing community of people who want to make a difference and be the best they can be. To browse and shop King Kracken's full collection, please visit KingKracken.com. Sign up today to become a member and receive special discounts or to win free swag.
About King Kracken
King Kracken is a Florida-based, family-owned company rooted in values and family. A leader in the community, King Kracken stands for those who want to be the best they can be. Proudly employing armed service veterans, King Kracken also supports the education and conservation of beautiful water and coastal areas and uses proceeds to support coastal cleanup efforts.
To learn more, please visit KingKracken.com.
Media Contact
Company Name: King Kracken Outdoor Clothing Co.
Contact Person: Dan Sobczak
Email: [email protected]
Phone: 407-456-0405
Address:P.O. Box 4283
City: Apopka
State: FL 32712
Country: United States
Website: www.kingkracken.com