Impact of Quantum Computing in Banking is Exponential, says Deltec Bank – Bahamas
The banking sector uses AI to improve workflows because of the limitations that exist with traditional processes
Charles Darwin pioneered the concept that survival belongs to the fittest members of a particular species. It is not the people or animals that are the strongest or the most intelligent that thrive in uncertain times, but the ones that are most responsive to change when it occurs. Today's banking sector environment embodies this philosophy with its approach to technology. Institutions are at war with each other for the smallest competitive advantages by implementing the best tech options that are available to them.
Quantum computing is the next frontier for the banking sector in this battle. This technology can dramatically reduce the amount of time necessary to solve complex calculations while improving accuracy significantly. Although the full implementation of this concept is still several years away, several banks are already experimenting with how they can change to this new environment.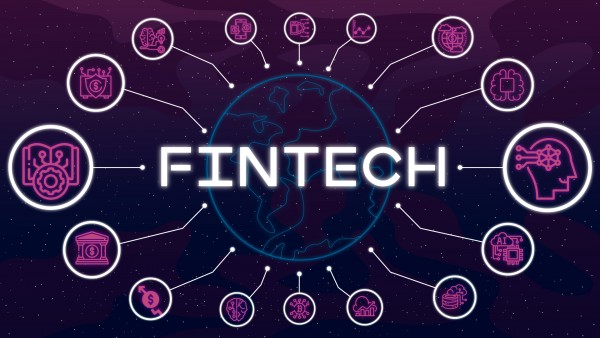 The 28 largest institutions in the global banking sector manage over $54 trillion in assets. Another $70 trillion of capitalization is found in the American stock and bond markets. Quantum computing gives the industry opportunities to optimize portfolios, analyze risk, and calculate accurate default probabilities on a massive scale.
Quantum Computing Solves the Urgent Need for Security
The banking sector's top priority is to protect information and communications that are critical to the success of the industry. Individuals, businesses, and governments share a massive amount of data with individual institutions as part of their banking needs. That's why the average financial organization typically experiences more cyberattacks than any other.
As the capabilities of quantum computing continue to improve, then this technology presents a set of powerful new defenses that can protect critical data against future attacks. It prevents eavesdropping by authorized groups, provides for the current and future secrecy of encryption keys, and still protects networks from the traditional threats that work to steal information. No known algorithms can break the encoding methods used for data protection with this approach, giving banks a tremendous advantage.
Programming a quantum computer follows a fundamentally different process. The learning curve for this technology is massive, which is why the earliest adopters of this technology have a tremendous advantage over everyone else in the banking sector. Fault-tolerant universal systems might not be available yet, but the clock is ticking for institutions to embrace this change.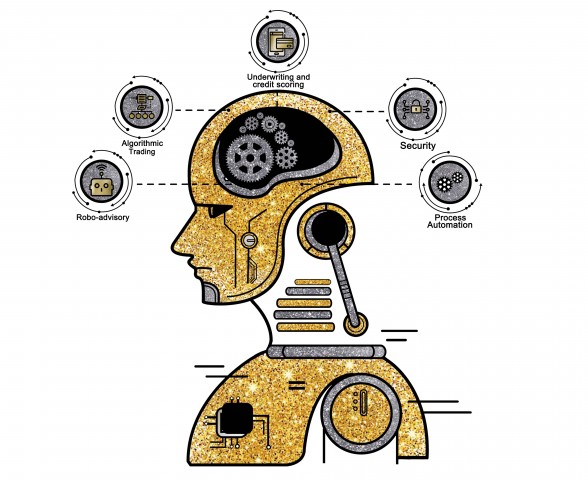 Risk Reduction Possibilities Increase with Quantum Computing
Most banks see quantum computing technologies as a way to reduce their risk exposure when making investments while maximizing potential gains. Hedge funds are particularly interested in this approach because the capabilities of a quantum chip could be several thousand times better than the conventional devices we use today. Google announced in March 2020 that this technology outperformed a traditional computer for the first time, which means the banking sector is still several years away from achieving its forecast goals – but the clock is ticking.
That is why institutions are looking at quantum computing as a way to optimize current processes to reduce issues with latency. Large batch transactions that feature various collateral, liquidity, and credit constraints can take a significant time to settle because of the variety of data points available for analysis. This technology could quickly analyze the information and distribute appropriate outcomes. Banks also submit delivery-versus-payments transactions to clearinghouses where trades do not have the capacity for instant settlement, and that issue could get solved immediately.
A quantum computer does more than move data to different places faster or creates new efficiencies for banks to enjoy. It could also rapidly accelerate the development of financially-related artificial intelligence constructs.
How Quantum-Fueled AI Would Alter the Banking Landscape
Banks currently use artificial intelligence and machine learning to provide automated services that solve common queries. If you communicate through a chatbox on a bank's website, then a question about the hours of operation is likely answered by an AI system. It might even help you to track a package, apply for a loan, or complete a trade. These simple functions free up the rest of the staff to complete more complicated tasks, such as evaluating the overall creditworthiness of a family applying for a mortgage.
The banking sector uses AI to improve workflows because of the limitations that exist with traditional processes. Our devices are more powerful than ever before right now, but quantum computing can go to an entirely different level. You might only get to play a card game on a quantum computer right now, but its combination with artificial intelligence could create interfaces that can anticipate needs based on past data, current conversations, and future needs.
For now, the banking sector uses a combination of classical computing and mathematical algorithms to make risk predictions for portfolios while studying stock markets during specific windows of time. The future of this technology creates a broad range of new options to explore, creating new financial efficiencies that could reduce the number of investing mistakes that consumers make in their various accounts.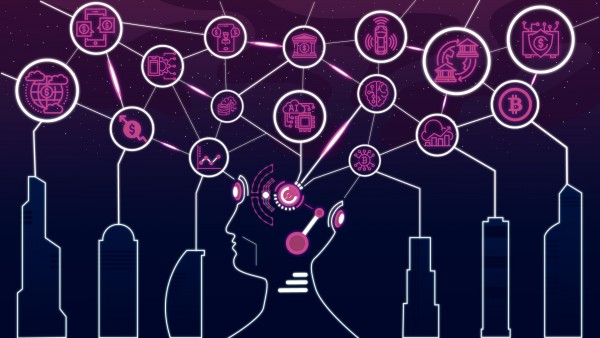 According to Deltec Bank – Bahamas, "The challenge for the banking sector is to maximize the use of the small operational window that a quantum computer provides. Computing time is finite, which means the unique properties of this technology get destroyed eventually. The banks that develop methods to extract valuable data through precision processes are the ones that will have a distinct advantage in the future."
Quantum computing could potentially offer banks a "simulated employee" who can interact with consumers in the same way a human would. That future world could require us to adapt to significant changes in the way the banking sector operates. It is also essential to remember that those potential outcomes are still several years away.
When Deep Blue defeated chess champion, Garry Kasparov, in 1997, it could examine 200 million possible moves per second. Quantum computers could calculate 1 trillion possibilities in the same timeframe. Banks that can harness this power early will provide personalized, risk-minimal opportunities to their consumers that could grow their wealth exponentially. That is why the race is on to develop new structures that incorporate this technology and adapt faster to a changing world.
Disclaimer: The author of this text, Robin Trehan, has an undergraduate degree in Economics, Masters in international business and finance and MBA in electronic business. Trehan is Senior VP at Deltec International www.deltecbank.com. The views, thoughts, and opinions expressed in this text are solely the views of the author, and not necessarily reflecting the views of Deltec International Group, its subsidiaries and/or employees.
About Deltec Bank
Headquartered in The Bahamas, Deltec is an independent financial services group that delivers bespoke solutions to meet clients' unique needs. The Deltec group of companies includes Deltec Bank & Trust Limited, Deltec Fund Services Limited, and Deltec Investment Advisers Limited, Deltec Securities Ltd. and Long Cay Captive Management.
Media Contact
Company Name: Deltec International Group
Contact Person: Media Manager
Email: Send Email
Phone: 242 302 4100
Country: Bahamas
Website: https://www.deltecbank.com/