Hypatia Launches Bento Bio, Putting Patients at The Center of Clinical Trials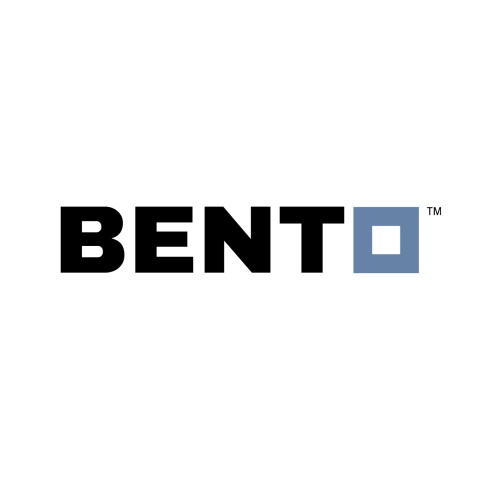 Hypatia, an engineering firm with distinguished history building AI software factories and consortium blockchains for governments and the Fortune 500, is launching Bento Bio, a clinical trial platform technology that addresses the need for more remote clinical trials and increased patient retention and allows patients to take ownership of and monetize their own data.
Patient recruitment and patient retention are constant concerns and are critical to the success of clinical trials. The Covid-19 pandemic added to this issue, causing unprecedented disruption of about 1,200 clinical trials. According to ClinicalTrials.gov, there was a reported ~80% decrease in patient recruitment in April 2020 compared with April 2019. Many subjects, especially those who have a serious condition that affects their immune system, also became unwilling to enroll and participate in a clinical trial due to the high risk of contracting Covid-19. In-person trial visits decreased, and patient interactions between sponsors and contract research organizations (CROs) began to take place remotely.
To address these issues, Bento Bio has built a kitting system that enables remote clinical trial and biorepository participation. Bento Bio has also gamified parts of the clinical trial process, incentivizing patients to complete trial tasks, such as taking biosamples and reporting symptoms, with real time rewards and decentralized community building that, if the experiment works, will increase patient enrollment and retention.
"Patients told us the Bento experience makes them more likely to participate in a clinical trial, and they love the product design. But the value driver of the product is the backend you cannot see: the Bento Shared Value Platform(™). It is engineered to give property rights to patients and their biology with frictionless smart contracts that benefit trial sponsors, investigators and patients. Bento Biology is a technology designed to restore trust in the clinical trial enterprise and make it irresistible for patients and citizens to participate in biomedical discovery" said Dr. Kelly McVearry, Managing Partner and Co-Founder of Hypatia.
Presently, data collected from clinical trials belongs to the entity which administered the trial, and is usually not shared with the patient. Bento Bio is building a platform where regular people can own, visualize, and even monetize the data that is collected on them. Using blockchain technologies, users will have unprecedented control over their data.
"Whether they know it or not, people are donating their data." said Adam Rankin, head of Hypatia's API Lab, which is responsible for design and delivery of AI, ML, blockchain solutions and prototypes across software development and data science teams. "Novel blockchain technology allows for a platform where users truly can own and monetize their data."
Bento Bio looks to offer a way to perform remote and accurate clinical trials, to improve patient retention, and to allow people to own and monetize their own data.
Media Contact
Company Name: Hypatia
Contact Person: Phuong-Thao (Alex) Nguyen
Email: Send Email
Country: United States
Website: http://hypatiaproject.com/