Multi-skilled Jaquon Brownridge Is Inspiring Entrepreneurs By Handling Two Companies, Student Loan Free and You Found Me, Successfully
Entrepreneur Jaquon Brownridge runs two firms- Student Loan Free (student loan repayment company) and You Found Me (digital marketing agency).
Becoming an entrepreneur is not for everyone. It comes with a lot of pros and cons. Having a good degree does not necessarily mean that you will be a successful entrepreneur. Often the most successful business owners are those who do not have great degrees. However, they possess excellent business sense, immense energy, and the capability to negotiate properly. Jaquon Brownridge is one such entrepreneur.
Jaquon Brownridge is the CEO of a student loan repayment company named Student Loan Free. He is the first African-American male to own such a firm.
Millions of students worldwide apply for student loans yearly. However, getting a student loan is a very complicated process. But all the student loans are not properly sanctioned. If these loans were not handled appropriately, they ended up burdening the students and their families. Jaquon started this company, Student Loan Free, for offering document preparation services to the students.
This company aims to provide education to the applicants and guide them in complicated student loan application programs. They help the students prepare the documents in an organized manner. Apart from this, the company also offers solutions in the field of loan consolidation, student loan forgiveness, and repayment plans.
"The huge number of positive reviews that we have amassed speaks volumes about our services. We aim to provide high-quality services to students from different financial backgrounds and try to reduce their burden," said Jaquon.
Apart from this company, Jaquon also is the owner of a digital marketing agency named You Found Me. The agency offers services like web designing, Google ads campaigns, social media management, and digital marketing solutions.
For more details, visit Studentloanfree.org
About Jaquon Brownridge
Jaquon Brownridge is the CEO of Student Loan Free, a company that helps people pay off their student loans. He is the first African-American man to own a business of this caliber. In addition to this business, Jaquon is the founder of You Found Me, a digital marketing firm.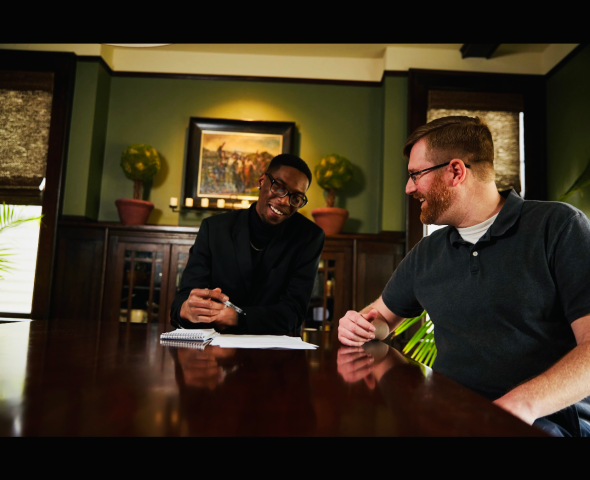 Media Contact
Company Name: Student Loan Free
Contact Person: JaQuon Brownridge
Email: Send Email
City: Raleigh
State: North Carolina
Country: United States
Website: www.studentloanfree.org