Introducing SMACO, a pioneer of rescue and recreational underwater diving equipment and a one-stop destination for mini scuba diving gear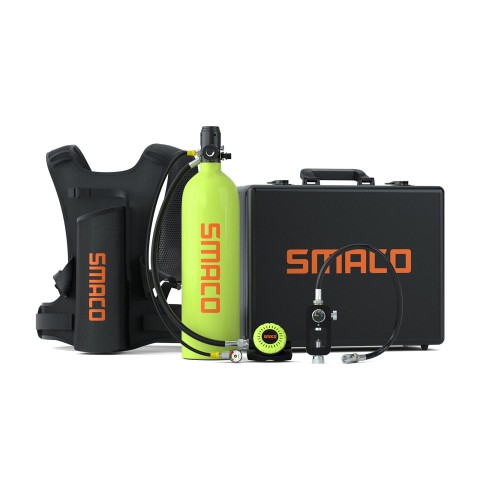 SMACO is a pioneer of rescue and recreational underwater diving equipment with a vested commitment to the research and development of fire rescue equipment and outdoor sports products.
Anywhere there is water is a potential dive site. One of the most important steps to planning an unforgettable scuba vacation is deciding what gear to take with you. The full list will differ from trip to trip and depends on various factors like the weather and water conditions at the destination and the kind of diving one will be doing. Whatever the decision is, SMACO is a one-stop destination to get the best scuba gear.
Available statistics suggest the global recreational scuba diving equipment market size was valued at $1.95 billion in 2019 and is forecasted to reach this level again in 2025, with SMACO spearheading this growth with its impeccable products and services.
The company, established in 2013, is a foremost industrial and trade enterprise integrating R&D, production, and sales. Over the years, the company has grown into a respected and reputable production enterprise with multiple departments, such as product research, production, and sales. They also have a sales network in more than 40 countries worldwide.
Speaking about their products and services, a company executive said: "Our products currently include snorkeling equipment, life-saving bracelets, diving equipment, underwater propellers, underwater robots, diving flashlights, snorkeling dry masks, mask snorkels, etc. Products are widely used in firefighting and water rescue, life and leisure travel, underwater scientific investigation and detection, personal safety protection, etc."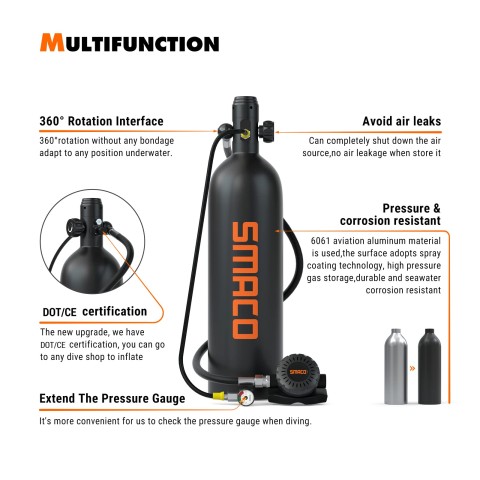 SMACO is a customer-centric company with customer satisfaction at the epicenter of its services. The company is replete with friendly, well-trained, dedicated personnel ready to attend to its esteemed clients at a moment's notice.
It's pertinent to note that SMACO also runs an affiliate program where clients can earn up to 10% commission for every successful referral. "Choose from our products to advertise to your customers. Whether you are a large network, content site, social media influencer or blogger, we have simple linking tools to meet your advertising needs and help you monetize," said the founder of the company.
The company's services are predicated on the business principles and core beliefs of professionalism, industry knowledge, reliability, flexibility, and availability. SMACO has undergone some positive changes within the company over the past few months. Today, they can proudly say they are the quintessential blend of speed and quality services, which has further solidified their enviable reputation in the scuba diving gear industry.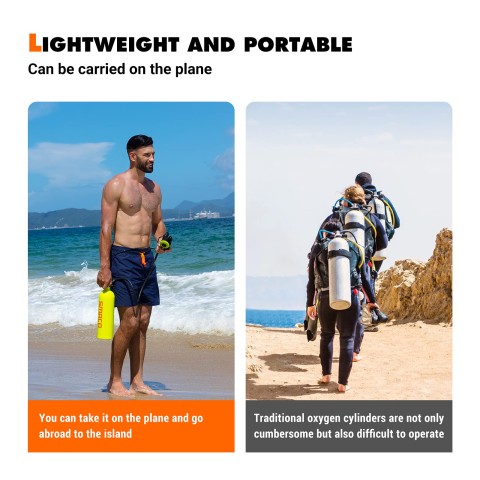 The company's products have elicited rave reviews from its clients. The quality and affordability of the products were major talking points. According to a verified client, Amir: "I dived first time last year and since then wanted to try again and have the same experience. First, before buying expensive equipment I wanted to try something cheaper and smaller which would fit in my car. I browsed a lot and came across to this SMACO brand mini scuba tank. Decided to buy and give a try with my buddy who is professional diver. So far experience was excellent, my first dive was 15 minute. It held very well, didn't feel uncomfortable or unsafe under the water. I am going to give a try again, let's see how it will work."
To have an in-depth look at the fascinating underwater diving equipment and products of SMACO, check out the company's website at smacodive.com/
Media Contact
Company Name: Smaco
Contact Person: Carla
Email: Send Email
Country: China
Website: https://www.smacodive.com/