Clariti Announces New Mailchimp Integration

New integration reinforces Clariti "Workspace" as the ultimate work hub for teams.
Hackensack, NJ, USA – September 23, 2022 – CCE Technologies, Inc., a technology startup based in Hackensack, New Jersey, announced a new integration for Mailchimp for its flagship business productivity software, Clariti.
Clariti has helped small and medium businesses transition from the slow email-only communication to the modern and fast way of communicating using calls and chats. More importantly, everything on a topic is automatically organized in Workspaces that serves as the Work Hub for all information (communication and files) related to that topic.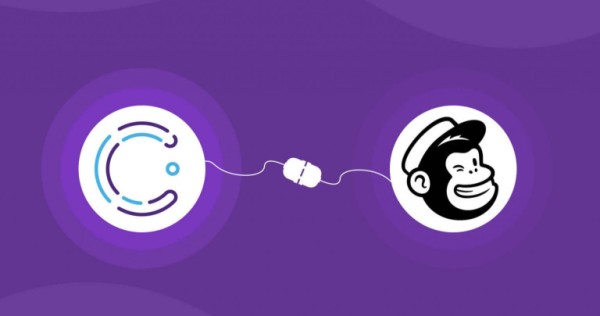 Following close on the heels of recent integrations for HubSpot and GitHub, Clariti announced its integration for Mailchimp. Mailchimp is the world's leading marketing automation and email marketing platform. Clariti users can now receive notifications in the Workspace whenever a user subscribes or unsubscribes from the mailing list. This allows Clariti users to have complete context of the discussion while not having to shift between apps and working from inside Clariti and significantly increase response speeds.
"Clariti is very useful for marketing agencies who tend to work with multiple clients. It gives them a single app to manage all customer interactions and files, discuss projects within the agency and keep everything organized. Mailchimp is an integral tool in any marketer's toolbox and updating Clariti with a Mailchimp integration was a no-brainer. Having access to notifications from Mailchimp in Clariti allows users to always have latest information about their mailing list without having to constantly switch between these apps," said Vinay Wagle, V.P. Sales & Marketing at CCE Technologies, Inc.
Clariti is available to all users for free. All Clariti users can:
• Connect with partners using email (free robust built-in email client)
• Interact internally with messaging and calling (free built-in Clariti Messaging with voice calling & screen-sharing)
• Plan the workday using calendar (free built-in Clariti Calendar)
• Store work documents securely in the cloud (free built-in Clariti cloud drive)
Users can upgrade to cost-effective paid plans to access premium features, including:
• Unlimited team size
• Multiple email accounts
• Unlimited cloud storage
• Unlimited calling time
• Unlimited communication history
• AI-based data organization
• Third-party integrations
Some of the key benefits of Clariti Workspaces include:
• Reliance on email communication cut by 50%
• Response speed improvement by over 70%
• Reduce time spent searching for information by 40%
• 100% continuity retained with existing email system

Clariti is securely hosted on Amazon Web Services, providing total reliability, 100% uptime and trusted security. It uses 256-bit SHA encryption for both data and communications.
Clariti has received rave reviews from industry analysts and been featured in several leading publications including HostingAdvice, Futurism, Entrepreneur, Computer World, VentureBeat, and PCWorld among others.
About CCE Technologies:
CCE Technologies, Inc. (CCET) is a technology startup based in Hackensack, NJ with a development partner in Chennai, India. With its first workplace productivity app, Clariti (www.clariti.app), CCET aims to increase productivity, restore order, and add speed to your work.
Connect with CCET on:
• Twitter – https://twitter.com/getclariti?lang=en
• Facebook – https://www.facebook.com/Clariti-504994263177764/
• Instagram – https://www.instagram.com/getclariti/?hl=en
• LinkedIn – https://www.linkedin.com/company/get-clariti
• YouTube – https://www.youtube.com/channel/UCJwMx_AINfGT-9-kSLmnmzQ/
Media Contact
Company Name: CCE Technologies, Inc.
Contact Person: Debankan Chattopadhyay
Email: Send Email
Phone: +1 (201) 503-1881
Address:2 University Plaza, Suite 100
City: Hackensack
State: NJ 07601
Country: United States
Website: www.clariti.app