Mango Animate Whiteboard Animation Software Enhances Video Expressiveness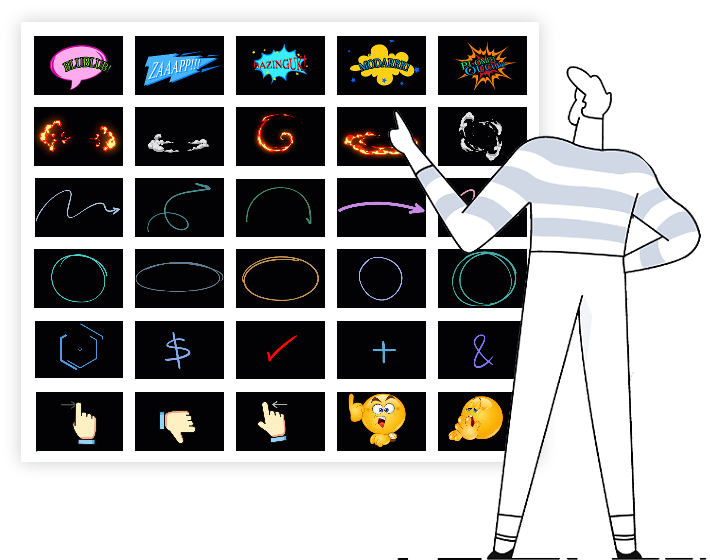 Mango Animate's whiteboard animation software offers a variety of assets to support optimizing animated videos.
Mango Animate launches its whiteboard animation software to help users (even complete beginners) to generate a professional whiteboard animation video to engage a broad range audience without much effort.
Mango Whiteboard Animation Maker, also well-known as Mango WM, is a popular and easy-to-use whiteboard animation software program that helps generate animation videos which are the most engaging and popular types of adapter videos for businesses. Mobile-friendly videos made with Mango WM are easy to memorize because the software's hand-drawing feature presents animated videos like vivid stories in front of the audience.
Hand drawing is the most interesting feature of Mango Animate whiteboard animation software. The added elements on the canvas, like images, shapes, text, and even characters, can be displayed in hand drawing, which not only makes the animated video much more interesting, but also enhances the expressiveness of the content. Tens of different male or female hands and pens of several kinds are available to give the whiteboard animation video a personalized touch. This kind of story-telling animated video is a good choice to attract a wide range of audiences.
Making animated video creation easy and convenient is the original intention of this whiteboard animation software. It provides dozens of pre-made templates categorized as education, marketing, training, etc., for directly generating professional videos and users just need to modify the corresponding content according to their own needs.
This whiteboard animation software makes the procedure of adding voice to animated videos simple. Just tick the record button, begin talking, and Mango WM will automatically add voice to the whiteboard animation video. One can also upload a voiceover, or audio transported from another program.
The tools included in Mango Animate's whiteboard animation software allow for efficiently generating themes for organizing business/personal styles. Pre-built backgrounds, images, and shapes make whiteboard video creation easier. A screenshot button is available for creating thumbnails of the video. Other than these features, Mango Animate WM also includes built-in components like annotations, audio effects, transitions, screen recorders, etc.
"Mango Animate whiteboard animation software lets the communication with the target audience more efficiently. We are improving its features all the time, aiming to make it much more easy-to-use for everyone," says Winston Zhang, CEO of Mango Animate.
To experience many more interesting features of this versatile whiteboard animation software, please visit Mango Animate.
About Mango Animate
Mango Animate is a leading animation video software provider, aiming to help users create engaging animated videos with easy-to-use features.
Media Contact
Company Name: Mango Animate Software Co., Ltd.
Contact Person: Paul
Email: Send Email
Phone: +86 020-61972665
Address:Room 1003, 10/F, Tower 1, Lippo Centre, 89 Queensway, Admiralty
City: Hong Kong
Country: HongKong
Website: https://mangoanimate.com/