Yusuf Bongo Launches Initiative to Revolutionize Transportation in Gabon
Yusuf Bongo, a Gabonese businessman and philanthropist, has made significant contributions to his country's transportation sector with the creation of Zainab Transport. He has also supported young athletes and promoted sports development in Gabon. Through the Venir en Aide association, he has focused on improving education, health, and economic development in Gabon. Yusuf's commitment to positive change has earned him recognition as a young philanthropist and a prominent figure in Gabon.
Yusuf Bongo, also known as Hassan Ben Bongo Ondimba, is a Gabonese businessman, philanthropist, and athlete. Born on January 5, 1990, Yusuf is the son of the late President Omar Bongo Ondimba, who ruled Gabon for over 40 years. Yusuf's half-brother, Ali Bongo, is currently the President of Gabon.
After completing his higher education in business management, Yusuf founded the Zainab Group, which operates in multiple sectors, including transportation and sports. Zainab Transport was created to meet the growing demand for high-quality transportation services in Gabon. The country is experiencing significant economic growth, which is leading to an increase in the demand for transportation services. Businesses and individuals require a reliable and quality service to move around the country. Yusuf Bongo decided to create Zainab Transport to offer a superior service to clients.
The company has a fleet of modern and well-maintained vehicles, with professional and experienced drivers. Clients can book their ride online or by phone and be assured of quality service at all times. Zainab Transport quickly became a reference in Gabon for the quality of its service and professionalism. Clients are satisfied with the punctuality, safety, and comfort offered by the company.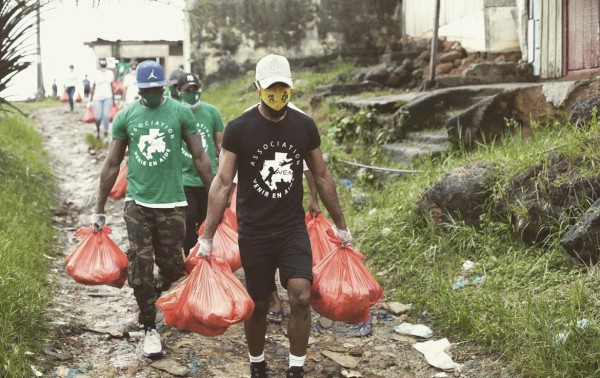 Yusuf Bongo was an accomplished athlete who made a name for himself in the sprinting world. Yusuf participated in the IAAF World Athletics Championship, competing in the 100-meter category. Although his career was cut short by the tragic death of his father, Yusuf remains passionate about sports and has used his position to support young athletes in Gabon. In 2018, Yusuf organized the first-ever "Yusuf Bongo Athletics Challenge," a national competition aimed at promoting athletics and identifying young talent. The event attracted participants from all over Gabon, and winners received scholarships and training opportunities to help them further their careers. Yusuf's efforts in promoting sports development in Gabon have been highly influential and have helped many young Gabonese achieve their dreams.
Yusuf's philanthropic commitment is equally impressive. In 2019, he founded the Venir en Aide association, which is dedicated to improving the living conditions of the most disadvantaged people in Gabon. The foundation focuses on education, health, and economic development, and has helped thousands of Gabonese to realize their potential. In 2021, Yusuf was recognized for his philanthropic efforts when he was awarded the "Young Philanthropist of the Year" award by the African Philanthropy Forum. The award recognizes Yusuf's commitment to improving the lives of the most vulnerable people in Gabon and his innovative approaches to philanthropy.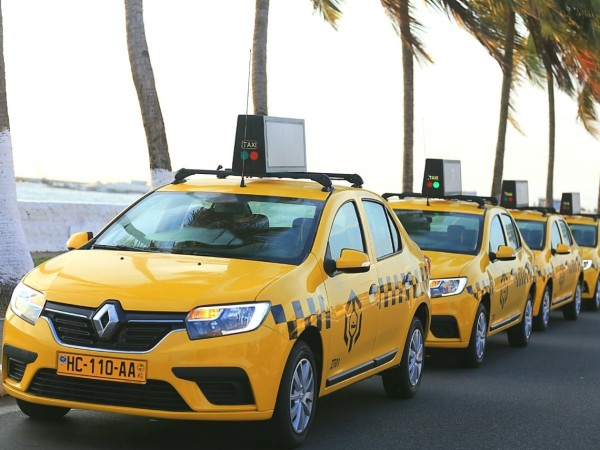 Yusuf's leadership and advocacy for positive change have made him a prominent figure in Gabon. Despite being a member of the influential Bongo family, Yusuf has remained committed to using his resources and networks to make a positive impact in his country. While he has faced criticism from some quarters for using his family connections to advance his business interests and gain influence in Gabonese politics, Yusuf has denied these allegations and continues to work towards a brighter future for his country and its people.
In a country where transportation infrastructure is still developing, Zainab Transport has been a game-changer. Yusuf has used his entrepreneurial skills to create a transportation company that meets the needs of Gabonese people and visitors alike. The company has not only contributed to the country's economic growth but has also provided employment opportunities for many Gabonese. Yusuf's focus on providing a quality service has also helped to improve the image of Gabon's transportation sector. Zainab Transport's professionalism and reliability
Media Contact
Company Name: Zainab Transport
Contact Person: Yusuf Bongo Ondimba
Email: Send Email
Country: Gabon
Website: yusufbongo.one